A-List for Shopping Your Sign: Capricorn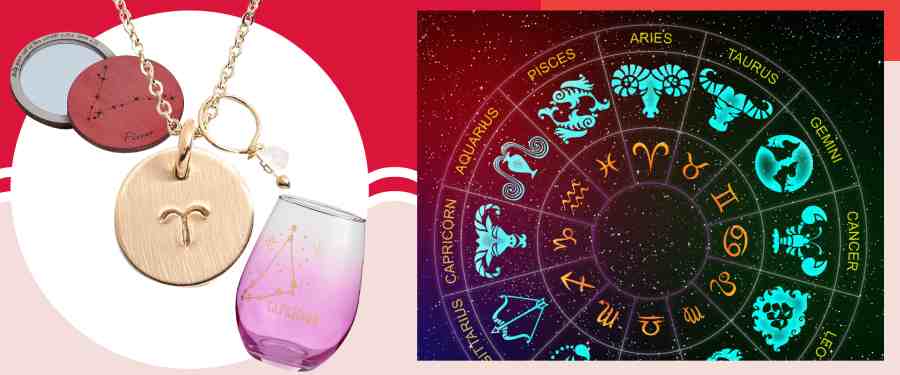 Now there are some of us who believe in zodiac signs and there are a few who don't. But it's fine as long as you are interested in shopping for these following beautiful pieces. Capricorn, out of the twelve total zodiac signs, is the tenth zodiac sign which is represented by a horned goat. The start date of this zodiac sign is December 21 while its end date is January 20 with a representative planet as Saturn. It is widely believed that people whose zodiac sign is Capricorn are hardworking and ambitious. The Capricorn sign represents time and responsibility.
So, now with said my Capricorn shopping lovers, let's get started with some shopping. Be it the shape or print, Capricorn is represented by a beautiful symbol. Then why not take some advantage of it? Here are some awesome products to shop for Capricorns:
This super cool cotton hoodie, like can be seen above has a cute chick from egg printed over it. This comfy hoodie by Idakoos is worth $40. It can be bought in many colours like black, blue, heather grey, brown, green, red, yellow, white, steel, navy blue and dark silver with the same print. It is available in regular as well as large size. Made up of 100% cotton, this stretchable hoodie also has two front pockets. Furthermore, Idakoos provides its items with an instant dispatch service for fast delivery.
Capricorn Zodiac Throw Pillow:
This beautiful Capricorn zodiac pillow is offered by The Modern Art on Society6. It is a modern art with the Capricorn constellation printed over it. It is a minimalistic design with is suitable for modern luxury and stylish homing. It has a double-sided print. Made up of 100% Polyester twill fabric it is sewn by hand. It also includes a faux down pillow insert. The Capricorn zodiac throws pillow is available in four sizes from 16" to 24", expensing $20.99 to $34.99. To add a comfortable touch to your rooms, this Capricorn zodiac throws pillow is the perfect option.
Rose Gold Capricorn Symbol Necklace:
This stunning 14k rose gold Capricorn symbol cutout disc necklace is worth $435 from Jewlr on Hudson's Bay. Made up of 14k rose gold, the necklace features a unique cutout of the Capricorn symbol in the centre of a 14mm round disc pendant. With the closure of the lobster clasp, the necklace is 16" long with a 2" extender. The pendant which the chain holds with the round clasp has a diameter of about 0.55". This is an elegant and aesthetic necklace that can be worn every day. It will also make a beautiful gift for your favourite Capricorn!
Capricorn Chrome Plated Show Piece with Swarovski Crystal:
This mascot chrome-plated zodiac Capricorn on stand with the Swarovski crystal is a beautiful decorative item available on Amazon. This beautiful piece is an original chrome plated design from the Crystal Delight series of Mascot International Inc. Chrome plating prevents the tarnish of the item and keeps it shining as new. Accentuated by a genuine Austrian Swarovski crystal, it refracts various colours when placed under direct sunlight. This 5" tall piece weighs 0.1 pounds. It is an exquisitely handcrafted piece, with intricate details by experienced crafters. This can be a perfect gift for a housewarming occasion to a Capricorn or may it be just on an office table.
Capricorn Tapestry Wall Hanging:
This eye-catching Capricorn tapestry wall hanging is a beautiful product available on Amazon. It is made up of polyester having a velvet touch to it. It is a washable piece that can decorate your wall for all seasons. It is easy to carry and has versatile uses form being used as a picnic mat, a towel to table cloth and a sofa cover. It can be bought in sizes from 60" x 40" to 80" x 60". It can be hung on a wall with the help of nails, hooks or clips. For $14.99 it has detailed designs in purple shades featuring a sheep head and fish body tapestry.
All the above items can found for other zodiac signs too. Capricorns can be angered easily but once you get close to them they are as precious as diamonds. They are strong and hard willed. Capricorns are close to their families. Capricorns