The Editl: Shirt Jackets for Everyday Budget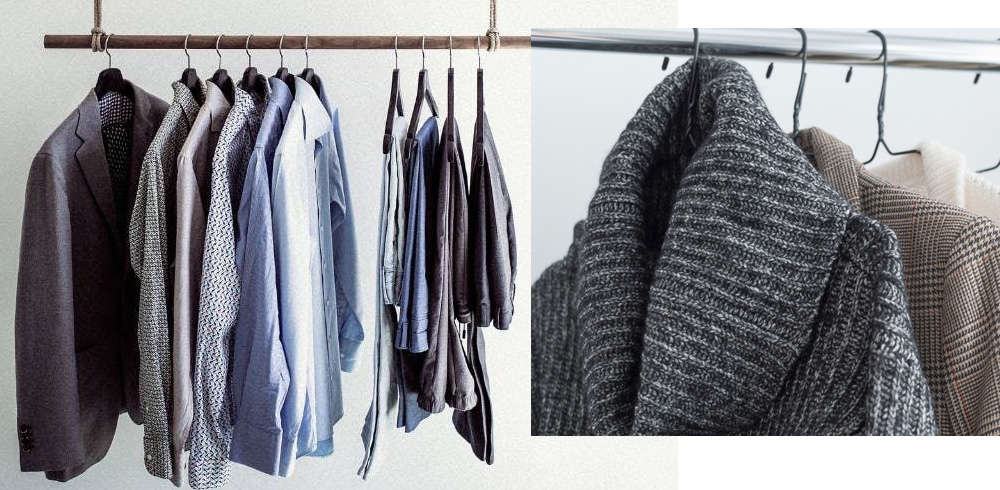 After the summer heat passes away and we slowly transit to the cold winter, fall comes in between. A strange period, when it's too hot to wear a leather jacket or sweater, yet too cold to not wear any extra layers at all. The shirt jacket plays its role here and is one of the best trends of autumn. It's the unique combination of a shirt and a jacket, as its name implies. The interesting part is that you can pair it with almost any other outfit. It's a great addition to your wardrobe.
It's a very good investment for any person who wants to make a style statement and defines their attitude and casual behavior. There's a style for everyone, that'll fit their personality and there's a high chance that they'll become attached to it and its warmth.
Shirt jackets fit in with every social situation, whether you have to attend important work or errands, go and a date with a significant other, or are just hanging out with your friends. Many of them are unisex, which means they can go well on both the guys and the girls.
As with every other clothing item and fashion accessory, shirt jackets can also range from a few hundred to even tens of thousands of Indian Rupees. It all depends on the quality, brand name, and popularity of the design and style. Without any further ado, I'll show you an edit of some of the best options to buy from.
H&M GREY SHIRT JACKET – MEN

A classic shirt jacket by the brand H&M, a brand which has a huge catalog and variety of shirt jackets. This specific shirt jacket is a simple slat coloured, synthetic fabric shirt jacket with long sleeves and a wide collar. It has a convenient pocket in the front and dark buttons also at the cuffs.
It's a very classic style and goes well with other clothes which are dark in colour. It gives off a very urban vibe. This particular design is suitable for men. Pair it up with some black denim, a dark band T-Shirt, and some black sneakers and give out your vibe.
It's decently priced at Rs. 1349/-. So, what are you waiting for? Go and check it out.
H&M BLACK AND BEIGE FELTED SHIRT JACKET – WOMEN
A zebra patterned black and beige shirt jacket, which isn't actually made of zebra skin. So, it's good for the environment as well. Pro-environmentalists would love to promote such clothing items and it's time we start using faux leather and fur instead of the real thing.
Apart from all the environment-related chatter, it's a pretty cool style statement that has been there for years, and it never gets old. This particular design is popular among ladies. Though it was worn by high society centuries ago, now it's been incorporated into even the middle-class lifestyle.
It has long sleeves, two large pockets in the front, and cuffed buttons. It goes well with everything that's fine and simple. It also goes well with evening gowns.
Don't wait anymore, just check this out. It's moderately priced at Rs. 2,299/-. Ladies, you just need this for your wardrobe.
H&M PINK OVERSIZED SHIRT JACKET – WOMEN
Alright, alright, I know. Another one by H&M. Well, their styles are pretty unique and fashionable. As we stray away from the "high society" label of the animal fur design, let's indulge in the more casual, flannel design.
It's a cool oversized jacket designed for women who love it casual, with a really grungy vibe. It's good for alternative fashion and diverges from the mainstream mindset.
It's made up of polyester and surprisingly has 4 pockets, making it perfect for women who tend to carry a lot of stuff while they're outside. As with the other mentioned jackets, is had cuffed buttons and a wide collar.
Keep this one away from the formal wear though. It's more meant for casual clothes such as T-Shirts and denim. It's finely priced at Rs. 2,699/-.
H&M BEIGE AND BLACK CHECKED REGULAR FIT SHIRT JACKET – MEN
A classic checked shirt jacket, designed for me which is more on the semi-formal and formal side. It seems like a classic design from Britain. It's a fine item for someone who wants to maintain a level of professionalism wherever he goes.
It's a regular fit jacket with 2 pockets in front and it goes well with trousers and shirts. It's available at a price of Rs. 2,299/- .