Special Gifts to Lift Spirits For the times when you can't be there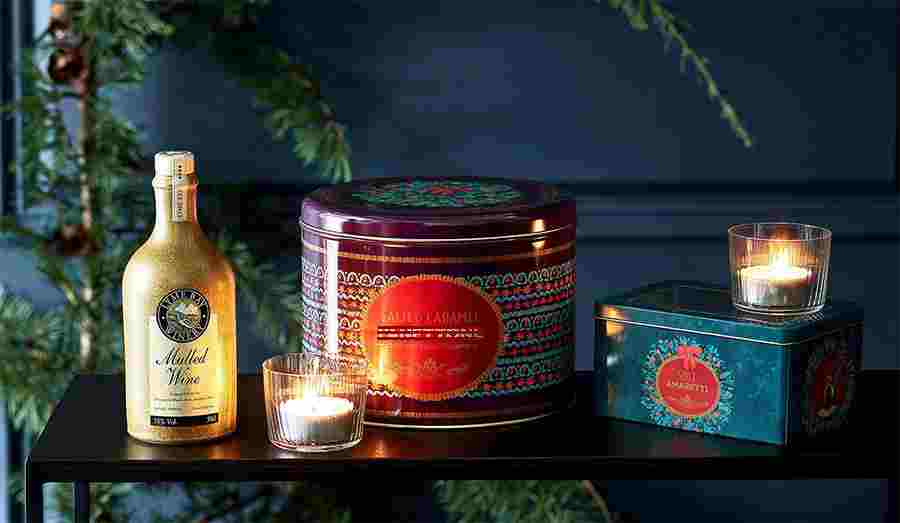 Buying gifts for someone is an act that will always spread happiness and convey affection. It doesn't matter if you are celebrating an event, congratulating someone on their accomplishment, giving something that reminded you of them or gifting on a special occasion, gifting is something that will always bring a smile to someone's face. And what better time to send a gift to someone when they are unwell or unhappy in their lives. Sending someone a gift when they are feeling low and you cannot be present there with them is a wonderful way of showing them that you care for them and sharing your sentiments. The gift is there to remind them of the times memorable, or simply help them in some way. The gift can even be an inside joke!
Now this list cannot help you with inside jokes or anything personal, but it can surely narrow down your options to help you make the right choice. By understanding what kind of gift should be given, we can finalise a gift that can send the right kind of message to your special someone. The gifts in this category need not be flashy because you are trying to cheer someone and showing your concern. A better option will be to give a gift that will show warmth, comfort or rekindle old memories. This is our list for such special gifts that are sure to lift spirits.
Greeting Cards
Sending greeting cards or any form of the message is an easy way to show that you care. Greeting cards are the easiest way to do this. One can write their own letter or make their own card, or simply buy cards at their local gift store if their handwriting is not that all pretty. These stores have a very large collection of cards to pick from and you can always find one that fits the occasion. It's simple, it's effective, it's a direct gift to give.
Personalized Jewellery with a Message
Gifting personalized jewellery is always a good gift. One can add in a message inside a pendant or on a cuff, a short and sweet message to let the person know how you feel about them. These can be found at several gift stores in any locality, or even general stores at times
Engraved Keychains
Continuing with the personalized theme, we can gift keychains if we are running on a lower budget. These keychains can be engraved with names or a few words or can hold a small picture if you can find one like that.
Self Help Books
Another easy way to send a message is through a book. Finding the right kind of book can be difficult if you do not know the recipient's preferences and that is why self-help books come in handy. They spread a positive message or teach someone something. You can find the top picks for the season on online stores easily.
Paintings or Other Art
"A picture is worth a thousand words."
Gifting someone a painting or some other form of art can convey positivity since it can send multiple ideas at a time. Choosing the right kind of picture can be difficult if you are going for something complex. An easy way to pick a gift like this is to choose a landscape painting or maybe a portrait or sketch of the recipient themselves.
Printed Coffee Mug
A coffee mug is an item that the person will usually look at at the start of the day. One with a positive message can brighten up someone's day. On the other hand, you can simply print the mug with your picture with the recipient. Multiple photo studios provide the service of printing coffee mugs. You can find a printed coffee mug at a store or have one printed yourself.
Photo Frame with a Picture
Speaking of printing pictures, you can simply gift the picture in a photo frame itself. You can get the same done at the photo studio. Make sure to find a photo frame that sends the right message.
Music CDs
The era of CDs is certainly dying off but it isn't completely gone. In fact, that is the exact reason to why gifting a CD is a great idea. Anyone can send in an online playlist of music that takes little to no effort made. A CD on the other hand is something better and thoughtful. Find a CD full of songs that you and the recipient listened to together or something that reminds you of them. You can also send in a CD with songs that you would like to dedicate to them but choose not to sing them yourself. If you are still unsure, you cannot go wrong with the old western or Bollywood classics.
Blanket or a Comforter
These gifts are surely comforting giving (quite literally) and they are thoughtful as well. They will be practical choices that will be used regularly and you simply cannot go wrong with these.
Colourful Socks
Similar to blankets, socks are gifts that shall provide comfort. Finding a pair of socks with an interesting pattern or print shall fulfil your gifting needs.
Self-care kit
Self-care products are a very popular gift choice and gifting someone an entire kit will make things way easier if you cannot choose what to give. Such kits include things like essential oils, bath salts, skincare products like moisturizers or toners, face masks, shampoos, conditioners, sunscreens, exfoliation products, lip balms and so many other products. You can certainly gift these separately if you are sure of what you want to buy.
Succulents or House Plants
There is something special about gifting someone a plant, something living and green. Succulents are miniature plants that often have fleshy leaves that give them a very adorable appearance. Now they can be slightly expensive so one can go about purchasing and house plants which are a cheaper alternative that fulfil the same purpose.