ROMANTIC VALENTINE'S DAY GIFTS FOR HER THAT ARE MORE UNIQUE THAN FLOWERS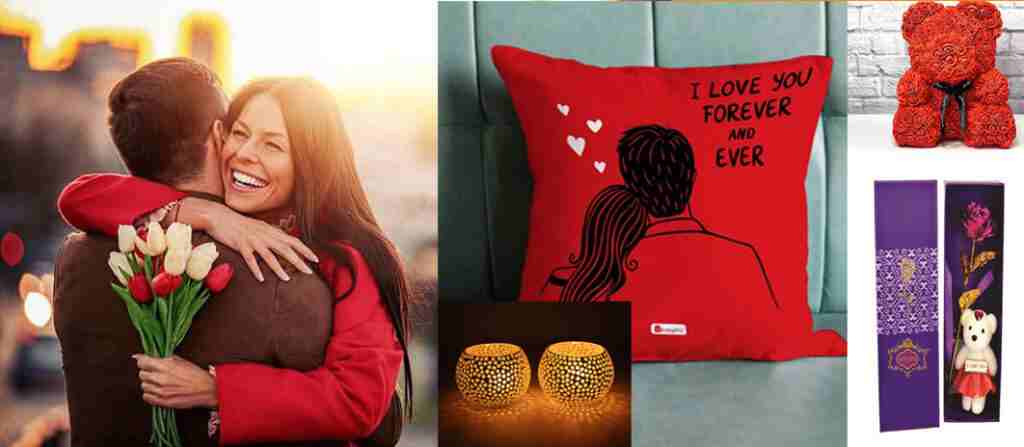 Valentine's Day – The 14th of February- every single year is globally celebrated as the day of love. A day that predominantly revolves around the love language of gift-giving. However, gift-giving is a gesture that not most can master. Flowers, jewellery, chocolates all are the most popular and romantic presents you could get her. But these generic gifts are just not original anymore, are they? Gift-giving needs to be unique and personal while keeping in that classic romantic touch. A bunch of long-stemmed red roses and a box of chocolates, no matter how expensive, don't really seem to show you've tried enough and it lacks the personal touch. So here are some ideas, that might just check all the boxes of unique, personal, and classic.
IF YOUR GIRL LOVES TO READ!
If your girl is a reader, books surpass roses, we all know it. Find out what she is reading and what she wants to read next and get it. That shows you pay attention and care about her personal needs. If she's already got her next month of reading covered, as naturally, most heavy readers tend to do, get her first edition hardcover classics. They are assets! Decorate it with beautiful wrapping paper and a beautiful long-stemmed red rose. She will end up happy crying, mark my words.
JEWELLERY, WITH A PERSONAL TOUCH
Okay, hear me out. Jewellery is a very standard Valentine's present. But, add a little bit of your love to it by customizing it. Engrave whichever piece of jewellery your girl likes best with the date of your anniversary, or your favourite quote that represents your relationship. Engraving works best with rings, bracelets, watches, and pendants. If you cannot find places to engrave locally, go for customized pieces just for her. Pick your own design, not from the catalogue you get at the store counter. Draw your inspiration from different designs online and ask the jeweller for specific design elements. This process will help you create a customized piece for your girl and will surely be unique.
If SHE IS A FOODIE
For this one, if your girl loves and lives to enjoy a good bite of food, you need to put some effort here. Get yourself to YouTube, find the best recipe you can find of her favourite dish and cook up a meal! If she happens to be a true foodie, strictest to the term, she probably loves everything. In that case, fellas, brush up your baking skills and whip up a good box of cupcakes or brownies, you can never go wrong with that. Use some red food colour (gel food colours work best), mix it up with some melted white chocolate and make your own chocolate decorations and frosting, keeping up with the romantic theme of Valentine's day. Top it off with a classic red rose and maybe write her a card.
But if all of this still seems a bit too generic, I can think of something in this genre of presents, that might get things going for you – Handmade chocolates. Yes, that is possible and they taste lip-smacking good. That is a classic gift but shows you gave it time, care, and effort.
IF SHE IS AN ARTIST
A very common gift for an artist is basic art supplies. but how to make lift it from basic to unique? handpicked gift sets. create your own little set for your girl from all the items on her wish lists. not her regular colours and brushes. Find out what she has been saving to get later but just has not got around to get. the products she thinks are just too fancy to purchase.
MAKE A VIDEO!!
YES. Get on the internet and find yourself a good video editing software or application. Plan it ahead. Go about your normal dates, filming a few short videos of you guys spending time together. Then merge them the way you desire, put her favourite song as the background track and there you have it. It is romantic, personal and beautiful.
GIFT HAMPERS, JUST MADE FOR HER
If you want to pamper her with all her favourite things, personally curate Valentine's day gift hamper only for her. If your girl loves the classic romance, fill up the gift basket with flowers, chocolates, cards, scented candles, plushies that you have selected yourself. If she is sporty, fill it up with sports supplies! The possibilities in gift hampers are endless. don't just order a pre-made hamper online and make it generic. Get a gift basket and fil it up with presents you hand- picked for you special one separately. Decorate with fresh flowers and you get the best personal hamper she could ever dream of!
EXPLOTION BOXES!
All of us have seen a million tutorials on making layered explosion boxes out of craft papers. If you have never heard of them before, this is your chance to find out a whole new way to upgrade yourself from greeting cards and give your handmade gifts a whole new edge. From the outside, it looks like a normal box, but the moment you lift the lid, it falls open and has multiple layers, typically containing pictures. But you can make it a little more special by adding in chocolates, candies, flowers and so much more. You can even hide a special present in the last layer and surprise her with something extra special.
EXPERIENCES
This is the best on the list. A good date is all it takes to make her happy. From exploring your local town or village, to going away for the weekend, all are experiences that strengthen bonds between two people. The more you experience together, the better you know each other. Revisit the place of your first date, have a cosy movie night, go on a long walk or a long drive, go to the arcade and play some fun games together, maybe go on a beautiful romantic picnic and enjoy the nature. That is just the beginning of a list of things you can do to build memories.
These little pockets of love hidden in your presents give a physical existence of your love. Choose them from your heart, think more about her wants and desires more than her needs. Get the things she usually shifts from her shopping cart and saves it for later. A little thought goes a long way.