The best framed art prints to elevate your gallery wall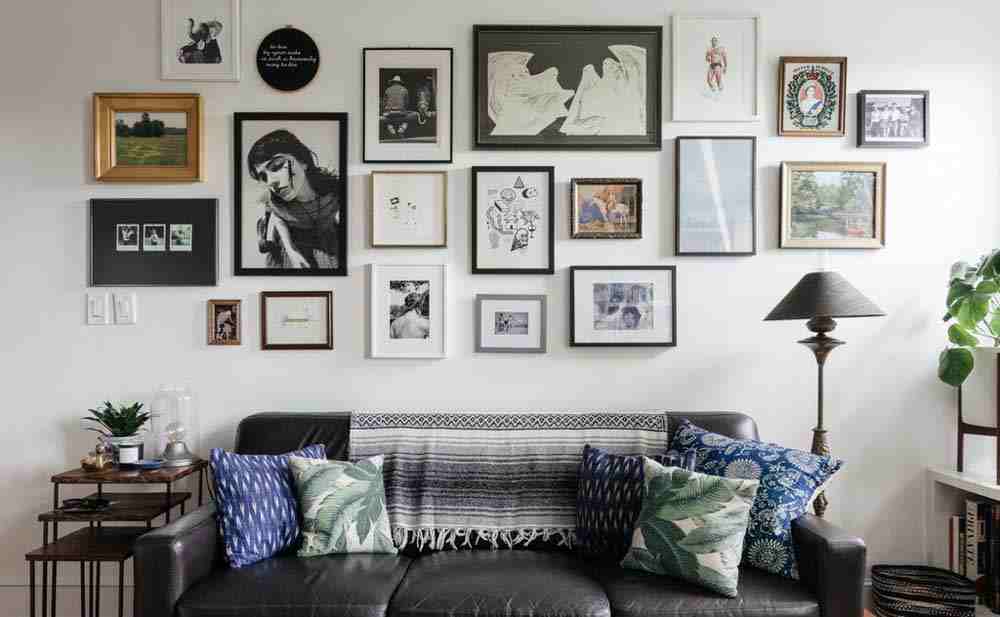 There is no greater happiness than having your own space, your own house and decorating it piece-by-piece, every item defining your personality. Decorating it can be exhausting though, finding the right items that also fit in your budget without compromising on your wish-list. Some of us go all DIY- painting the walls, hanging photographs, etc. which is no doubt the best way to put up your space yet there are few things that are affordable and are must-haves like a good art piece on the wall. Sometimes, a minimalistic approach is the best, you don't want your space to look too loud or too clumsy with too many things in such cases if you are not able to decide then the best way is to go for a well-defining art piece on the wall that will compliment your furniture and make the room feel spacious as well. Today we will see what and how to pick the right art print for your wall that speaks out your personality and is easily available.
Before we start discussing the types of framed art prints that are available, let's first understand the importance of placement, layout that should be used while decorating your wall. Below are some pre-designed layouts which you can try out according to the room's size, shape and utility.
These are just for your reference so that you get an idea as to how you would like to decorate your wall. You can always mix & match and experiment with different layouts as well. After all it has to make you feel good whenever you enter the room and look at it. All these are available online and offline, both. There are some customization also available if you have anything particular in your mind like the famous creation of Banksy on the street.
The different types of framed art prints for your wall are-
Graffiti Art
The street style which started as random writings and drawings on the buildings and streets is now appreciated as an art form. People like the colours popping out messages that are witty and the style is saw raw. Not everyone will like it but if you are planning to buy some pieces then you can hang it in your hallway/ corridor just to add a touch of colour while passing by.
This term is often mistaken as "Modern art", these are two different things. Contemporary art refers to the current lifespan, the art of "today", many create such beautiful pieces and they are all so unique. The pieces speak to you, these are best suited for bedroom or drawing room as it brings in the calm and relaxing ambience. Contemporary art can be interpreted differently by different people and so it will always be intriguing to the viewer.
Cultural Art (African art, Islamic pattern art, Japanese art, Chinese art, Indian blend art)
These are some beautiful pieces which surely deserves a place in your living room. The bigger the piece, the better is the look. Small sizes don't justify their beauty and to be honest it is difficult to own just one of these pieces. Hang them in your washroom, drawing room, literally anywhere! They are going to be the most significant item of that room and feel like you have completed your room. framed art prints
Even though this art form is not well studied it gives the artist the freedom to explore and express through mystical and mythical creations. This art form is often used to tell a story and get lost in the magical world where there isn't any limit to your imagination. Such pieces will look good near your couch where you can you're your evening tea and wander into the imaginative world.
Australian Aboriginal Art is an indigenous art form originally seen on rocks, bodies, and walls. These depict symbols and stories from the ancient time and has now made its place on canvas as well. It is a beautiful fit for your living room or hall way, may be just at the entrance to your house. They are usually made using earthy colours like, brown, orange, blue for rivers, green, black, white and yellow. Is you wish to give a space some earthy tone and create a relaxing vibe then you should definitely consider this piece.
Spiritual art is a very personal, it is all about your belief. It is believed that having a spiritual art piece can do wonders, as in, it has the power to calm you down and create a peaceful space for you. The most common spiritual art is the painting of Buddha. The colours, the style of painting and the texture, there are just so many variation to choose from. People often go for a life size painting of Buddha with all white furniture in their living room or a medium size right at the entrance which adds the sophistication to the house. Also, in rooms where people practice meditation, it elevates the environment into a peaceful space. But as I said, these are personal choices and you can always find options only but at the end it depends on your preference and the idea you have for your space.
I hope you found this article helpful and after reading this you'll find your fit, at least in framed art pieces for the wall. And remember, whatever you choose make sure it reflects you as a person, your personality, after all, it is your house and you should feel welcomed all the time.