5 Trending Tips about Maroon Prom Dresses to Know before the Big Event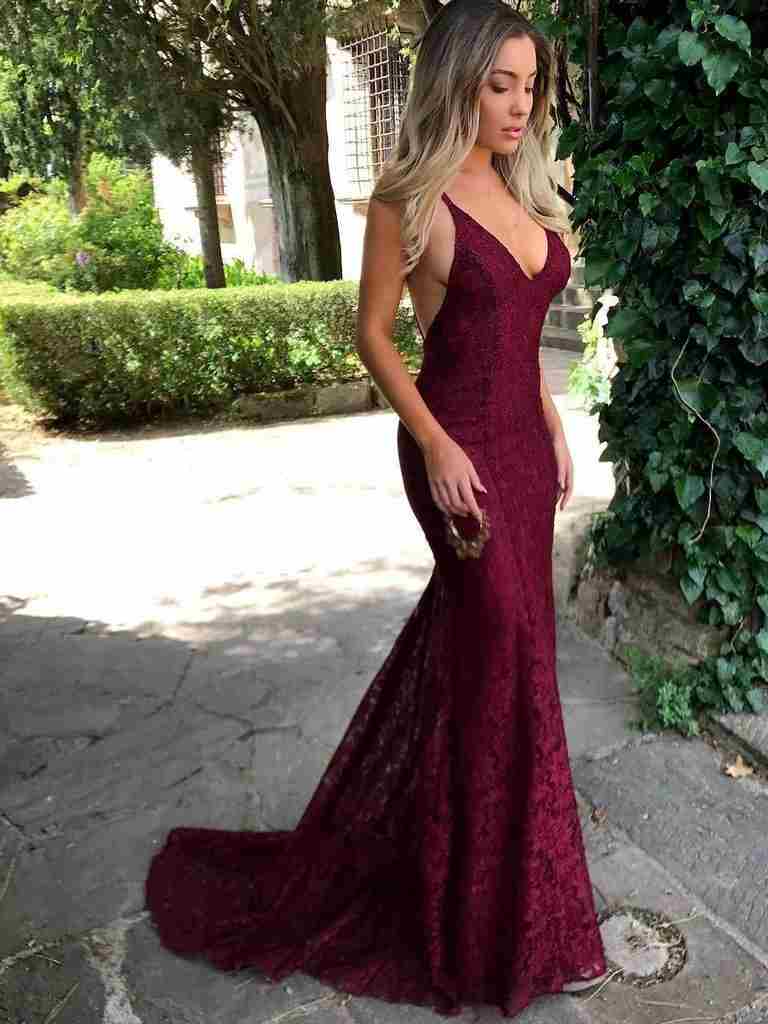 Maroon symbolizes many things including strength, confidence, passion, and beauty. Have you ever thought how a maroon dress would make you look charming? The shade is duskier than burgundy and exudes passion in every sense. At prom, a color can assure a strong appearance and could you ignore this fact? Yes, maroon dresses promise a striking appearance only when you put on the gown in the right way. So, there is a set of tips that will help you.
Even when the prom is over, you can easily wear the dress throughout every season. Maroon brings out the best combination of feminine appeal, elegance, luxury, and royalty. The classy look is also pulled off by anyone looking for something fashionable. After all, the rich tone is suitable with pastels and dark neutrals too. It is safe to say that the maroon prom dresses are flattering and can make an eye-catching statement. So, go through the following tips to find your outfit now.
Wearing the Maroon Prom Dress to Prom
When the whole class is going to wear black, the maroon dress can be a game-changer in the ballroom. Choose an A-line maroon dress and find neutral shades for accessorizing. However, maroon accessories do not look really bad if you can incorporate them with the right outfit. For example, a maroon envelope clutch pairs well with a pair of dark heels. You can add the right tones only to keep up the classic vibe.
Darker Shades are Good for Sophistication
A maroon prom dress is an example of subtlety and versatility. After the prom, you can wear the dress to a birthday party or wedding. Designed for the black-tie event, the dress needs to be appropriate in many ways. For this very reason, you can choose the darker shades. So, the ensemble must be straightforward and neat. Make sure, the gown has a V-neck and round neck.
Blush Pink Accessories Go with Maroon
Pink creates a light contrast with maroon because it falls into a similar spectrum. The combination of maroon and pink might bring out a balance instead of clashing. Many people try red or burgundy but this becomes pretty mainstream. If you are not sure about pink, you can go with rose gold hues.
Choosing the Jewelry can be Tricky
For prom, you can pick dark and light shades for the jewelry choice. Chandelier earrings, statement necklaces, and drop earrings – there are many options for pieces of jewelry to choose from. For example, small drop earrings match well with the halter neck. As you are going to wear a halter neck maroon prom dress, you can give the halter neck a rest. Again, you can put on subtle and soft earrings. Loud and gauche may not be suitable for maroon. Of course, you can choose something which sparkles. For example, gold or silver earrings pair well with maroon. However, do not go for something flashy or garish. The colored stones can ruin the sophisticated side. If you need to, you can pick up amethyst.
Keep the Wrists Clear
When there are too many things going on, you need to work on making the ensemble clutter-free. Many students have the habit of wearing chunky bracelets as a style statement. However, the bracelets do not look good with the elegant maroon dress. You can sport one to maintain elegance.
Maroon makes a way for a bold style if that is what you are looking for. You can work on the contrasting colors for standing out in the crowd. You can also make a choice from the wide range of burgundy bridesmaid dresses now.
Author bio: Jewell Baker is a fashion blogger who has published multiple articles on the benefits of wearing burgundy prom dresses. Here, she talks about the things to remember before putting on maroon prom dresses.