Best Types of Cosy Comfy Sweaters to Buy in This Fall Season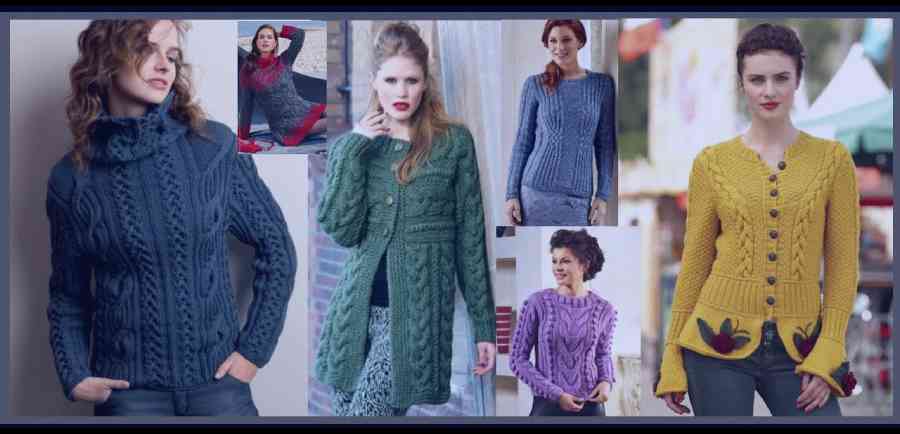 As high temperatures here are infrequent, cosy sweaters stay our universal wears. Whether it be the start of the year, mid-year or end, it is always freezing here. And fortunately, there are many types of sweaters based on their patterns to fashion them according to our own style. The quality of sweaters is based on the threads used to make them. While wearing sweaters you can either pair it with your apparels or make it your main wear.
Right from loose sweaters to cardigans, sweaters are never out of fashion. Here are some different types of best comfortable sweaters to style with your outfits.
Long cardigans are front open sweaters to be styled with fitted outfits. Cardigans are outfits that you can generally wear over any of your casual apparels as well as with dresses like coats. It is your go-to outfit because it can be worn easily and suits any regular outfit. With an open front, a cardigan may have buttons as well as pockets.
This type of sweaters has a round neckline and no collars. It can be solely worn as a top on fitted bottoms and can be paired with the sneaker, loafers as well as winter boots. Round neckline sweaters are pullover sweaters. These sweaters are generally waist-length but these days are also available in a cropped length. Cool cropped crewneck sweaters are in demand because of the easy wear and comfort they provide. They are styled as everyday wears.
Tunic sweaters are pullover waist-length sweaters. They have different types of collars like clous, round neck, deep neck, etc. These waist-length sweaters can be styled with long boots or flats. These sweaters can also be worn with no bottom wears or tight leggings. These sweaters are stylish and give you a posh look when styled with appropriate accessories or scarves. These sweaters can be sleeved or sleeveless.
These types of sweaters have zips of easy wear. These zips can be in full length on the front of the half from the neckline. Zipped sweaters are more in demand due to their easy wear feature. They look cool with zippers as you can customise the necklines to your comfort. These sweaters can also be worn as jackets on suitable outfits to give your casual outfit a touch of funky look.
What are sweaters made up of?
Basically, wool is a hair of certain mammals like goat, sheep, bison, etc. The animals are shaved off and then the hairs are processed to make the fine type of textile fabric called wool. Wool is soft in textures and a single thread of wool is made up of many threads. It is used in making sweaters, carpets etc because of its characteristics like maintaining the warm temperature. The wool is knitted into sweaters and other apparels as well as many items used in houses to keep the body temperature warm. Its thick structure acts as a barrier to cold. After processing the wool, it is sold in bundles. The different types of wools are cashmere, Shetland, angora lambswool, etc of which the finest type is the Marino wool.
Like wool, cotton to is a natural fibre. Cotton is made from cotton plants which are called Genus Gossypium. Its structure is soft and fluffy. It is not as thick as wool but can be used to knit sweaters due to its durable fabric and comforting texture. It is also easy to maintain. In light weathers and atmosphere, cotton sweater can be best as they are not too thick or too thin. The different types of cotton are Pima, Egyptian, Upland, etc of which the finest in the world is the Egyptian cotton.
Synthetic materials are man-made material which is made through various processes. The different types of synthetic fibres are rayon, polyester, nylon, spandex etc. These fibres are comfortable as well as durable. They are elastic. These materials are eco-friendly and are the results of substantial researches. Synthetic sweaters can be thick or thin according to the material. The various synthetic materials have their own special qualities.