Joyful Outfits To Wear This Summer!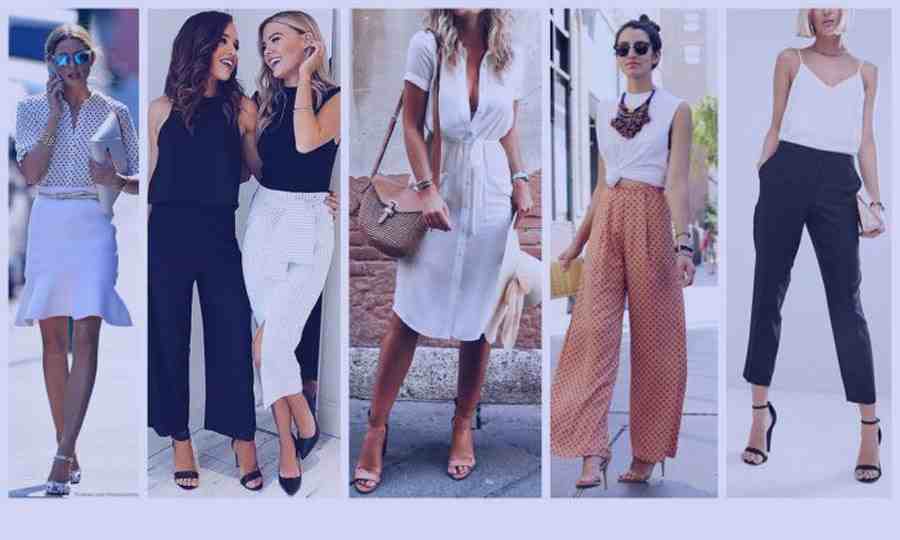 Summer's on and you must find something to wear for yourself which will look classy as well as which won't drown you in a pool of sweat. Now finding something like this may take up some trial-and-error episodes. But what is a perfect outfit without some efforts, right? Wrong! Why search if you can have a full finished list of some fabulous outfits to wear which won't dull the sunny days. Dressing up in summer is quite a bit hectic. Checking if the outfit isn't too tight or too thick or if the fabric is itchy and so many things to think of!
As tiring as summer can be, it also gives us an opportunity to flaunt cute summer outfits. Let's do it right this summer. Here are some cool outfits to make you feel good this summer season.
This cotton chic anti-lounge wear is a simple not-so-casual maxi dress. It has a side thigh slit and elastic on waist to fit. This short-sleeved dress with a loose chest and a side pocket give you a chic look. Also, as the dress is made up of cotton, it is ideal for summer wear. You can pair it with a dress with plain sandals or heels. Also, if the outdoor work is a must, you can also style a hat with the outfit.
This beautiful enchanted evening sit and flare dress by Modcloth is made of Nylon and Rayon. Covered with floral lace all over, this dress has a sweetheart neckline and a removable tie-belt sash. The cami straps are adjustable as well as removable. With zipper closure, the dress is a purely authentic outfit. The pink hue look gives you a sweet romantic look. You can complete the outfit with ballerinas or stilettos.
This is a super-comfy solid colour cotton romper. It is a loose romper with tie-up sleeves. As it is pure cotton, will soak the sweat and won't itch. Also, as it loosely hangs around your body it is comfortable apparel when the temperature's too high.
Cotton shorts are a must-have outfit in your summer wardrobe collection. They are universal wear as they are comfortable as well as ideal for hot days. You can literally slide it over any of your solid tops and there you have a suitable outfit. Solid colour shorts can be worn on any tops, same shade or contrast. You can wear these shorts instead of jeans during summers as they will be suitable in warm temperatures. You can style these shorts with any footwear and you will be having a presentable outfit.
Long shrugs, be those synthetic or cotton give a casual and cool look without any efforts. You can wear these over any top or sando with any bottom wears from linen pants to jeans. These shrugs can be short sleeved, long sleeved, three-forth sleeved or sleeveless. Also, there length can be knee-length to ankle length. You can even style it with some suitable funky accessories.
Spaghetti Strap Tassel Top:
This pair of cotton spaghetti strap tassel top and tassel shorts is an informally fashionable outfit. The spaghetti strap top drops loosely just below your wait with tassels at the hem and neckline. The shorts are thigh high and have tassels to complete the look at the border. It is a simple sunny day outfit giving a casual picnic day look. The shorts also have pockets on it's front. You can complete this look with white sneakers.
Your summer day outfits should include cottons and light colours. Also, they should be not of tight-fitting. They should be comfy and loose. You should anticipate the conditions and circumstances of the further day so you can select the appropriate outfit of the day. Also, flats and sandals are the most appropriate footwear during summers as shoes can get smelly and sweaty often.