Make Grand Entrances With Anarkalis And Simply Steal The Show!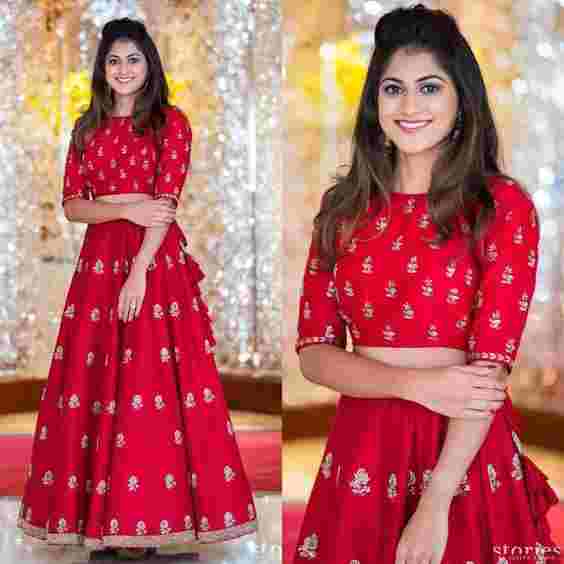 It would seem that we Indians prefer timeless elegance rather than just fleeting fashion. The most popular clothing in India always seem to have historical origins, be it the elegant sarees, the playful lehenga-cholis, chudidars and, of course, anarkalis. This particular garment has its roots firmly entrenched in the Mughal era and it is a testament to its timeless appeal that it has seen such a resurgence today.
And really, even the most modern, ultra-fashionable, western-styles-only girl would have at least one anarkali in her wardrobe; such is the draw of this beautiful piece of attire. The Indian Bollywood anarkali suits can literally fit any occasion and its versatility puts this dress right up there with the saree. In fact, if we were to list down the three essentials in an Indian wardrobe, saree, lehenga-choli and anarkali might be considered the Big Three.
Yellow is considered a very auspicious colour and it can be a bit of a hassle to pull off but when you do, its radiance can eclipse anything. The bright, sunny colour is instantly eye catching and it gives you a general air of being a cheerful person. This particular dress, though, with its careful gold embroidery, is even more elegant and ornate. This is definitely something that one would wear to a wedding or some such grand occasion. Granted, a flood of yellow isn't something everyone can manage but if it is a colour that suits you and brings out your complexion, don't hesitate to buy it.
Designer long anarkali dress has become nearly indispensible these days but your favourite clothing store might not have the sheer scale of choices that you'll find online in stores like stylistmyntra.com. There are some very unique, stand-out pieces out there just waiting to be picked up and shown off.
We kid you not when we say that everyone can pull off red, especially a red anarkali that's so tastefully designed. You might think that someone like Shilpa Shetty can pull-off anything but don't let her enviable beauty distract you from the sheer genius of design in this dress. The bolero jacket is an excellent touch, especially when it's got such pretty lace-like embroidery in white, gold, red and pink. The broad gold border at the bottom against unadorned red is just what's need to complete this outfit. Something like this definitely needs to be in your closet.
When you go looking to buy anarkali suits online, you're probably looking for something unique and a piece like this one would certainly catch your eye. There's a slight Arabic influence at play here and the combination of lavender and white is always so soothing and demure. The silver detailing adds an edge to something that might've been a bit plain otherwise.
Nothing wrong with experimenting with designs a bit and pieces like these are just a hint of what's in store for you. You can buy long anarkali online India and never be disappointed.