Chic Linen Jumpsuits and How to Style Them?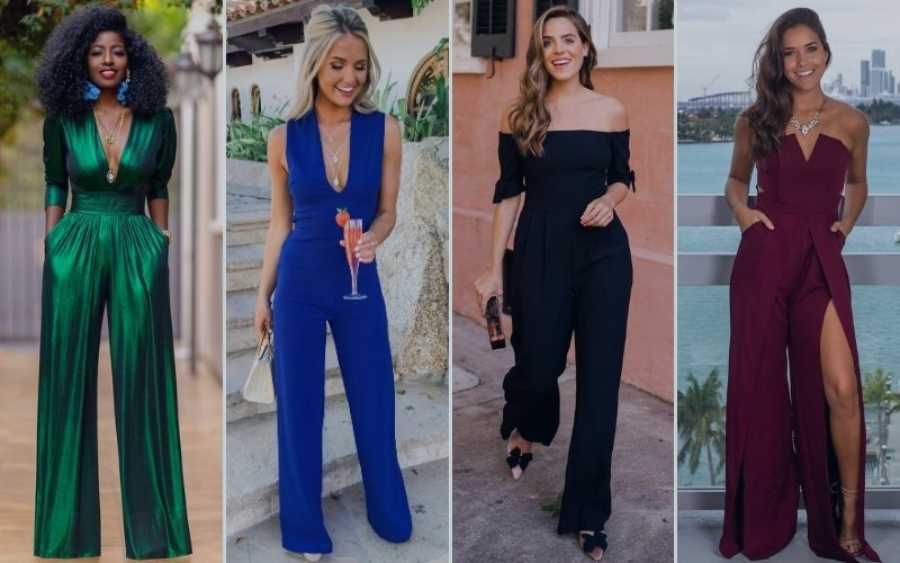 Jumpsuits are a one-piece garment. They are like your top wear and pants attached in a single piece. It is regarded as convenient apparel as you don't have to pair anything together to put up a jumpsuit. Wearing a regular jumpsuit will make you look presentable. Linen is a natural fibre that is like the better version of cotton. It is a comfortable and durable fibre.
Linen jumpsuits are my go-to outfits when I am super confused about what to wear. Because jumpsuits can be fashionable as well as comfortable. They can be worn in formal as well as informal events. Linen jumpsuits are convenient to wear in summer, fall and spring as linen absorbs sweat and jumpsuits promise comfort. Linen jumpsuits come in various patterns and can be styled in different types. They are an ideal office look as they can give you a classy businesswoman look without even trying.
Here some various types of jumpsuits based on various patterns:
Casual Cotton Linen Lady Plain Jumpsuit:
This chic linen plain jumpsuit is made available by CICI Cloth in all sizes from small to extra-large at $34.11. It is a plain jumpsuit with pockets on both sides. This cotton jumpsuit is available in white, black, green and light blue colours. It is sleeveless with a boat neckline. This 55" long jumpsuit, falls loosely at your ankles.
Every Waking Momentum Jumpsuit:
Every waking momentum jumpsuits is a jumpsuit collection by Modcloth. This collection includes three jumpsuits with different printed patterns like plain aqua blue, hand-illustrated green peace signs and ivory stripe. With pockets on both sides, this linen jumpsuit worth $49.99 has an elasticized waist to make it look fit to your waist which accentuates your look. With lengths available at 52.5" and 55", it has a front button closure. The jumpsuit has tie-up adjustable straps which give you a chic appearance.
These gorgeous plain linen jumpsuits by Magic Linen costs $96. It is available in various colours like grey-blue, navy blue, Woodrose, dark purple, black and red in sizes from extra small to extra small. It is a comfy outfit with a back zipper closure and side pockets on both sides. With a belt to tie at the waist, it is a loose jumpsuit with its bottom hem folded. It is a sleeveless jumpsuit with a broad round neckline. It is comfy because of its lightweight design which helps you to glide with ease.
How to Style Your Jumpsuits?
A jumpsuit can be paired with many other garments to give your appearance a stylish touch. Following are the ways in which you can style your jumpsuits:
Styling a jumpsuit with jacket:
You can style your jumpsuit with denim, leather or any other type of jacket. Wearing over garments on a jumpsuit gives you an outdoor look with travel vibes. You can use jackets or coats in winter on the linen jumpsuits which will obstruct the cold. You can pair this outfit with boots or heels.
Styling a jumpsuit with another apparel as an undergarment:
You can style your jumpsuits with a t-shirt or a shirt as an undergarment. It gives you a very chic homely look. You can even pair it with your favourite crop top or any fancy sleeved top to give a fashionable touch to your outfit. Pairing a contrast colour shirt/t-shirt with a sleeveless jumpsuit or strappy jumpsuit can also be an option to save yourself from cold in winters. You can style this outfit with sneakers or loafers to give you a casual appearance.
Styling a jumpsuit with a t-shirt or shirt as an overgarment:
Pairing a jumpsuit with over apparels like a t-shirt or a shirt can give you a funky look. You can go with contrast colours or the same colour in different shades to pair your jumpsuit with any over apparel. Though you must be careful to not be overdressed while styling any apparel over your jumpsuit, you can always go with solid colours.