Most Exciting Wedding Trends That Will Make You Want To Walk Down The Aisle!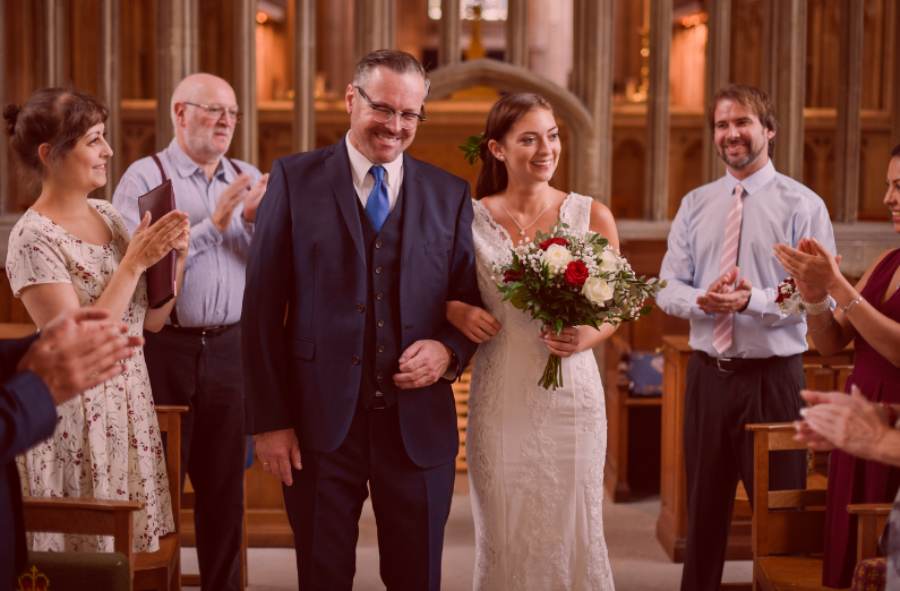 Weddings are celebrations of not only two souls who love each other but two families who have promised to share their joys as well as sorrows forever. This is can be even done strictly between only the families who are involved, but wanting to include our friends and families in these joyous moments is the main inspiration of any wedding. Now weddings are a day on which people want to enjoy their fullest have everything in a unique way. Right, from the engaged couple to their families everyone is super excited for the day. And these joyous moments definitely need to be accompanied by a special celebratory event to make this day special for everyone.
Weddings, whether traditional or not, are gorgeous and can be said as one of the important parts of everyone's lives. To make this special day more special, here are some inspiring trends which not only are fancy but lovable too. The list here will make you want to marry or remarry, just to enjoy these trends.
As things are getting more of a modern touch here and there, old is still gold. Nowadays people are preferring vintage decorations more, even at their weddings. Decorations include detail designs, big photogenic frames, mirrors, wooden and metallic decors, etc. Even the apparel worn in these weddings can be seen having a vintage look like long gowns and textured suits. Even my hobby is collecting vintage items. The vintage theme gives royal vibes and makes you feel like you are marrying in a castle or something!
Bridezillas are crazy when it comes to their dresses. Be those traditional or non-traditional dresses, jewelry was always an important part of the attire. But new brides are in favor of keeping it simple by wearing minimal to no jewelry. They believe in 'beauty in simplicity and love wearing just a diamond or pearl with minimal design and no heavy work. This works in their favor as the dress commands more attention. As minimalistic designs are trending in the fashion world, designers to are offering many authentic and delicate designs.
Back Pendant Necklaces For Brides:
Back pendant necklaces are the best example of minimal jewelry. Back Pendant Necklaces as their name is, are necklaces with pendants that accentuate the backs of brides. Simple diamond lining jewelry or layer designs are prominent among this type of pendant necklaces. It gives an elegant look to the feminine backs.
My personal favorite part of weddings is desserts. There are endless types of desserts at the wedding. Right from donuts to cinnamon rolls every single type of dessert is mouth-watering. As the buffet system is generally preferred in weddings for dining or lunch, desserts are kept upon long tables which also give a pleasant look to the décor with all types of colourful sweets served uniquely. Desserts are given great importance in weddings these days as people have grown a sweet tooth and there are too many things to try. Chocolate fountains, self-served ice-creams with sauce are some new additions we get to see in desserts are weddings because there is always some dessert!
Ditching the traditional chapels and other indoor venues people are all up for celebrating wonderful days of their lives in the open air and close to nature. Open tents, floral decorations, and super scenic backgrounds are all the complementary factors of arranging an outdoor wedding. Also, people love to be surrounded by greenery and natural weather so outdoor decorations are preferred. Also, the decorations are kept minimal and sophisticated with light colours.
Weddings are very special days. As unimportant as the other things than love is in the celebrations, it is always good to have the best of everything. Also, it is one's only chance to fulfill their wedding fantasies and make them come true. Weddings, trendy or traditional are soulful gatherings of pure joy and fulfillment. Keeping with your bucket list with respect to the ideal weddings can be a little tacky, but it is all worth it once you see the results which follow with satisfaction.