Come Fall in Love With Long Straight Salwar Suits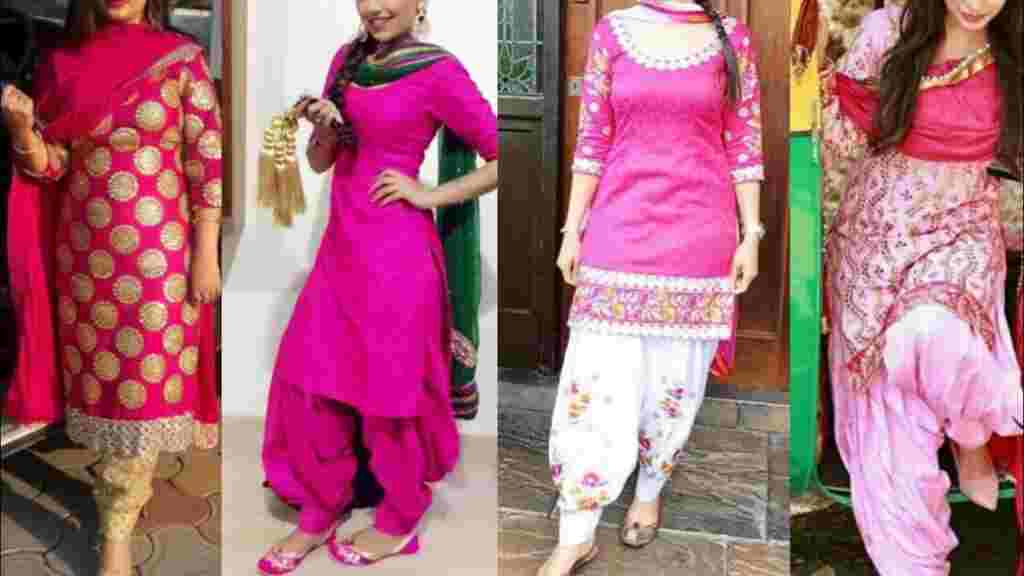 Salwar suits are a part of the everyday wear of many Indian women. They are preferred for their soft texture, comfort, and convenience. But added to it is also a unique kind of grace and beauty it immediately endows on the person wearing it. Over the ages, salwar kameez has evolved in terms of patterns and designs and nowadays you get various styles of women's salwar suit. Fashionable neck designs, lengths, and cuts of salwar kameezes have made them extremely versatile. A round neck, square neck or boat neck, knee-length cotton salwar suit can be a perfect choice for attending office or classes while long straight salwar suits or flowing anarkalis can with dense embroidery can lock your party or festive look. Buy online salwar suits and be ready for every occasion.
Straight salwar suits have again come back in fashion. In earlier days, salwar kameez was intrinsic to northern India, especially in the areas of Kashmir, Punjab, and the areas which now constitute Pakistan. Back then, the salwar suits were straight and long, worn with loose pants or salwars and a long scarf to cover the head, called the dupatta. That trend has been revived in recent times to create some exquisite designs of long, straight salwar suits. These straight suits run almost till the ankles and have a straight shape with no flare. These are replete with antique appeal as well as a dignified aura.
Straight salwar suits are really stylish to look at. They have a slimming effect because of the slender pattern and are good for those with a heavier frame. They are also a boon for tall women as they caress the entire length of their body and look extremely suave on their tall frame. Women missing those few inches can always go for high heels though. A little fashion tip to be followed here is that women with a long neck can go for a deep round neck straight salwar suit to flaunt their slender neck while others can choose something like the boat neck pattern which has a debonair appearance. Online shopping of salwar suits gives you quite a variety of fabrics and patterns to choose from. Choosing the right kind of straight suit according to the occasion can distinguish you from the rest in no time. A long, straight suit in basic solid colors or light floral pattern can define you in a sedate appearance, just the kind needed if you have a high designation at the office or if you are involved in the teaching profession. Similarly, a heavily embellished straight suit in rich, vibrant colors can gain you ample compliments at a friend or relative's wedding ceremony.
Go through an array of unique designs and salwar suits buy online. Here are a few designs of straight suit s to help you in this case.
This pink, yellow and white georgette salwar suit looks serene and calm as well as lively and vibrant. The combination is really good for a daytime event. The entire length of the suit has thread embroidery while the high round color is defined with a separate design of thread embroidery.
This red and black straight suit embellished with zari border and zari embroidery at the neck and sleeves is stunning party wear. The inverted temple shaped border is the unique charm of this suit, and the floral embroidery motifs all over the sleeves look marvelous.
This straight suit is a perfect combination of grace and sophistication with style. The deep blue kameez has a charming and enthralling pattern of white embroidery all over the bust till the waist. The shantoon salwar and the chiffon dupatta have similar light floral print over light grayish-blue that complement the overall look of the suit really well.