The Unmatchable Grace of Salwar Kameez is There To Stay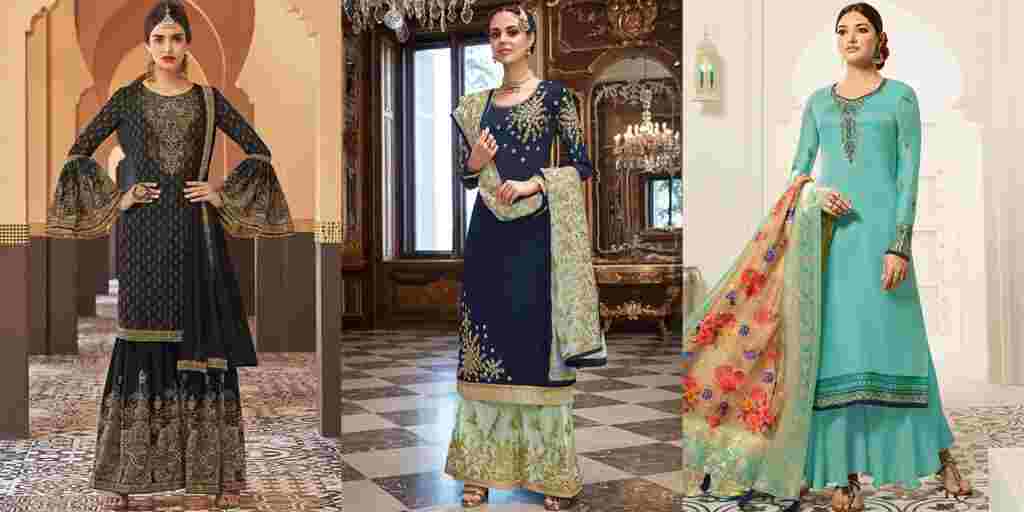 Recently, floor length salwar suits have become very fashionable. Fashion is like a cycle that keeps on rotating ages after ages. The Mughal style suits like the anarkalis were worn ages back in the Mughal era. The same majestic aura has been revived once again in this century with the advent of Anarkali suits once again. Floor-length salwar kameezes look like the huge Victorian gowns- full sleeved, adorned with delicate lace work and flared in voluminous pleats, oozing feminine charm and elegance. See how fashion trends get revived, and often in a transformed way. The new age floor-length suits resemble that pattern and are flared up in pleats or different layers or panels of cloth for that antique, aesthetic appeal.
Tracing back the history of the pattern of salwar suits, it can be seen that it was usually worn by the North Indian women, the Mughals and then especially the Sikh women. Slowly, the salwar kameez spread to all parts of India for their modern look and the convenience it offered to women. By looking at the films of the 80s or 90s we can get an idea as to how the salwar kameez looked in those days. Back then, it was long, usually full sleeved and loose with very less variation in terms of design or work. They used to be quite heavy and baggy too. Shedding off the weight and baggy look, the salwar kameez has emerged to be one of the most stunning dresses of India, thanks to the creativity shown by fashion designers. Now you can buy ladies salwar suits in the most amazing designs imaginable. You can get to buy latest salwar suit designs, in ready made forms or unstitched material even online. In fact, it is better to buy salwar suits for women online because of the plethora of designs and variety one can get. One can also buy designer salwar suits online according to the hottest trends of the season or as adorned by popular divas at prestigious events.
Check out some of these enthralling designs picked out with love.
This pink Bollywood suit in net fabric is an absolute stunner. You just cannot go wrong with this. The floor-length, layered salwar suit looks like some classy gown with an embellished design artfully separating the bust section. This one is an ageless and timeless creation that must secure a place in your wardrobe.
Black is a color to treasure for years as it can never go out of fashion. This black velvet ankle-length salwar suit has detailed zari work near the border and the end of the sleeves that look regal and majestic on a background of black. The resplendence is reflected extremely well and this stunning creation is surely one to embrace at any occasion.
The color green defines vitality and regeneration. This bright green Bollywood style suit is quite refreshing to look at. A dash of red and gold at the end of the sleeves and the wide border near the ankles that give weight to the numerous pleats impart a brilliant grace to the salwar suit. This one is perfect for an event during the daytime where you need to look simple, refreshing and elegant.