Romantic Engagement Ring Trends for 2021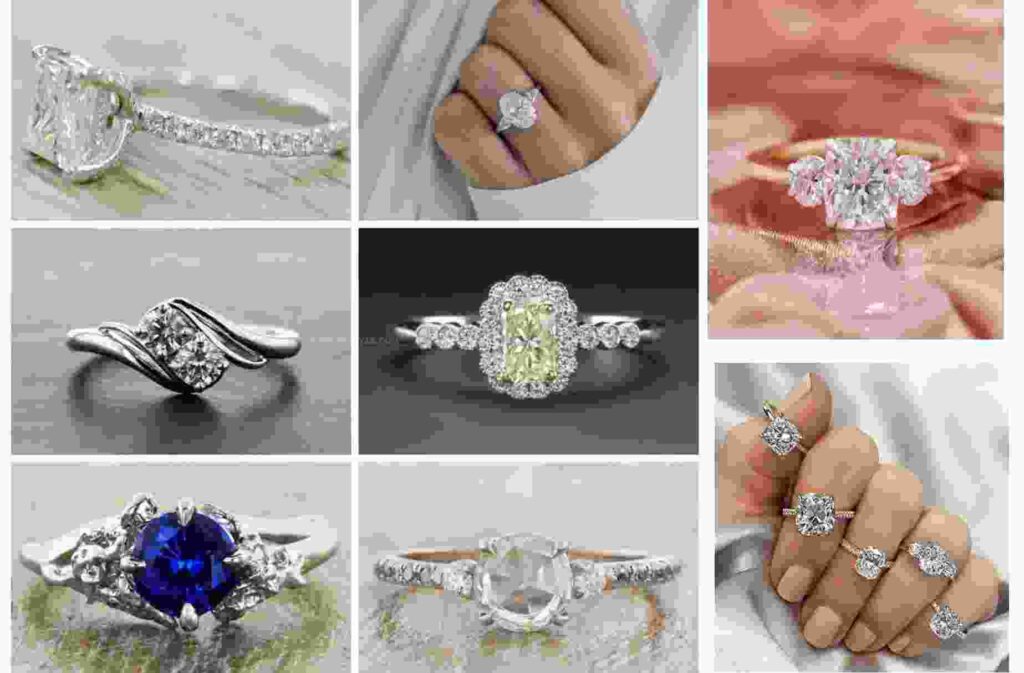 "I would rather share one lifetime with you than face all the ages of this world alone".
Marriages,
A very important, auspicious occasion of one's life, a life-long commitment, to stand by each other to eternity, to face all ups and down together, with bond of 'purity of love' which one receives from their mate physically, emotionally and spiritually.
Just like every year's wedding seasons this year is also going to be full of wedding across the globe. Marriages being the busy and exciting time are loaded with number of ceremonies especially in India, among which one of the most important is Engagement Ceremony. India being diverse in its culture, engagement ceremony is called by different names holding importance in each and every culture, with ceremony comes the 'shopping', dresses, arrangements and the most important 'engagement ring'.
Couple who is about to get engaged is always on peak of joy and excitement when it comes to shopping of engagement ring as it holds an immense importance of life-long promise and responsibility which they have to wear throughout their life.
Nowadays couple together go for shopping rings. Brides always have immense and intense choices to make, leading them to number of confusion regarding the ring. So here are some top picks 'to resolve' their dilemma.
Based on their choice for the ring to be Simple or Elegant, Unique or the Royal type, presenting top trends of engagement ring to rock this big day
Simple or Elegant:-
Simple Emerald Cut Rings: These simple emeralds cut rings, powers the beauty of elegancy and looks stunning and say a lot about the wearer, it reflects the strong and confident and classic taste.
Moissanite Vine Leaf Ring: Simple leaf around the gemstone makes it look prettier, with excellency of detail and moissanite being cheaper to diamond makes it low budget yet grateful.
Band Rings: These rings are quite regal and classy, you can choose metal of your choice and even engrave your partner's name on them.
Blue Sapphire Rings: These rings are always special as sapphire brings luck and happiness. When this gemstone used in the ring along the simple design gives a minimalistic taste of nobility.
Unique:-
Matching promise ring : these matching promise ring are best for those couples who love uniqueness and are adventurous, plus simplicity of these rings make them just the right choice to grab everyone's attention.
Rose gold Marquise cut ring: rose gold giving modern taste and Marquise cut always in trend since ages makes rose gold Marquise cut ring perfect combination of uniqueness and beauty.
Round Split shank diamond ring: these are very popular choice but their variation in design make them unique with artful split leading to the center stone making these rings very striking and dramatic highlighting the center stone.
Royal:-
Crown shaped ring : As the crown signifies the queen, these rings are preferred as the symbol of queen of his heart, plus their detailed work give them finished royal touch.
Baguette diamond three stone frame ring : This beautifully crafted baguette cut diamond provides the shimmery touch to ring thus providing a royal touch to bride's  hand with timeless simplicity.
Antique emerald halo rings : the halo settings extends the center diamond making it look more larger and detail work around it proves about the sophisticated taste of bride but also the love for traditional art, it is the most preferred vintage ring with royal touch.
A happy marriage is a long conversation which always seems to be short.