Sustainable Fashion Gift Ideas for Every Budget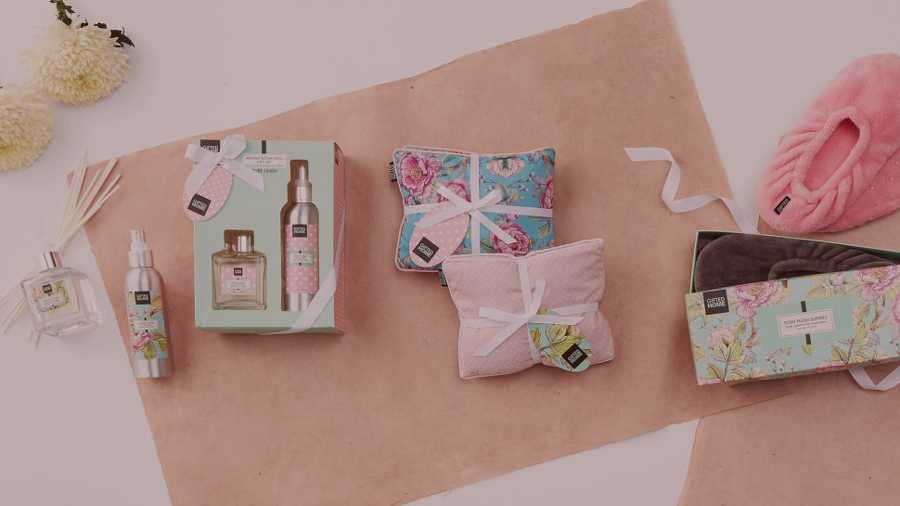 What is Sustainable Fashion?
Anybody who is somewhat acquainted with the fashion industry will have heard of 'sustainable fashion Gift Ideas'. Sustainable fashion is a very new wave in fashion and one that everyone should be getting on. To understand what sustainable fashion is and why it deserves our recognition, it is imperative that we talk about what is wrong with the current situation of the fashion scene.
Now everybody can't afford the handmade expensive luxury apparels, can we? A large proportion of the consumer base will resort to buying cheap clothes without knowing how they are made and the implications of promoting the practices used in it. Cheap clothes made by exploiting either the labour or the environment is now termed as 'fast fashion'. Fast fashion is cheap, exploitative in some or the other way and often unreliable in terms of quality so it can be bought and thrown away quickly, leading to a very large amount of pollution on a global scale. This is where sustainable fashion shines.
Sustainable fashion is not exactly an industry but it is a movement. It provides clothes that do not harm the environment in the processes of designing, manufacturing and distributing. Moreover, it ensures the social welfare of its workers. Sustainable fashion is what can be deemed as the 'right kind' of Fashion Gift Ideas.
Sustainable Fashion Items as Gifts
Now one might worry about sky-rocketing prices because every step of the production is looked after now. While sustainable fashion can be more expensive than fast fashion' it is not necessarily a luxury to have, certain ways of sustainable fashion may very well be cheaper than fast fashion. Second-hand clothing and thrifting are part of sustainable fashion along with expensive recycled fashion products. We shall explore ways of promoting sustainable fashion and making the world a better place through fashion gift ideas, starting from a higher budget and moving lower.
Gifting your own clothes
This is the cheapest anyone can go to since there is no money spent. Remember that one time when your friend said they liked your jacket, the one you do not wear anymore because it doesn't fit you well? Well, why shouldn't you gift them that? You save expenses and do not let the piece of clothing go to waste. Sustainable fashion at its easiest, isn't it?
Second-hand clothing and Thrifting
Believe it or not, thrifting clothes are becoming very popular among all kinds of people and income levels. There is something entirely different about wearing faded sweatshirts and worn-out jeans that new apparel would just charge extra for. Maybe you can gift something that will be part of a retro outfit, faded apparel with a pastel colour so it looks that much more appealing. Second-hand shopping will be very cheap, will add no excess pollution to the environment, and anyone would appreciate a good piece of vintage clothing if gifted one. So yes, it could have been a good idea to hold on to your father's old clothes to revitalize your own wardrobe.
Recycled Jewellery
This is something quite prevalent in the market and the selling point of these products, even more so than the sustainability, is the sheer creativity put into these products. Jewellery made from scrap metal chipped wood, beads and stones or even waste that ends up looking remarkable with the vision behind it. It will be cheap, more noticeable than the usual pieces of jewellery since people will ask where did you get such an innovative piece of jewellery from as well as sustainable. Examples can be jewellery made from nuts and bolts, seashells or even broken glass. If you want to save money or rather spend nothing, you can also take inspiration online and make these yourself. It can be a lot of effort yes and finding the material for a few specific types may not be easy but it will be a gift that will be remembered. For instance, a musician may use their guitar strings to make a necklace among other ideas. You can always experiment with such Fashion Gift Ideas.
Upcycled clothing
Similar to recycling jewellery, clothes can be recycled in a way. Now we don't expect people to sew together rags and call it an outfit, but the process is similar to that. Pieces of cloth are upcycled to get back the fabric and used to make new clothes. Some companies can even take your old clothes to use the materials and redesign them for you. Since there is no new raw input, there is a lower production cost and no wastage in upcycling. It is simply gifting clothing that has been made from old fabric, a gift that serves the usual purpose with no negative impact on the earth. One can find options online or in their local community as well. These are well priced for the quality and comfort they provide, making them great fashion gifts Ideas.
Sustainable Fashion Brands
Sustainable Clothing with Purpose – Happy Earth®
Some brands simply make sustainable clothing themselves with all-natural fabrics so that the clothes are organic and biodegradable. This is a no-brainer choice since its mere clothes from a reliable source that spreads a positive message and helps the environment. There are several brands available in this segment, a good amount of them present online that ship globally. There will be a wide array of prices for this so that the person purchasing can make the right choice. The brands provide great options and great looks while also representing the eco-friendly spirit. Such clothing is also available as merchandise for non-government organisations that work for nature. They receive funding from such ventures. Gifting clothes that support an organisation like that can also be an option. The clothing from the picture is from one such brand- Happy Earth Apparel.
Sustainable Fashion alternatives by Luxury brands
Reaching the end of this list and likely the depths of your wallets we have the luxury goods. You will surely find numerous options for this price level. If your price is very generous and you plan on purchasing a very well-known brand's product, that isn't second hand, then you should find sustainable alternatives. Now, this is a relatively new scheme provided by fashion brands, providing completely recycled products that can still compete with the usual fresh products in terms of glamour if not more. In fact, the sustainability sentiment will surely win more hearts.