10 Easy Ways To Refresh Your Wardrobe For a New Year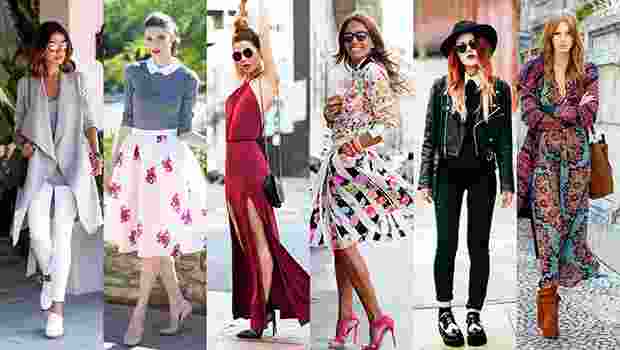 There are many ways using which one can totally adapt to the 'new-year new-you' look. And doing this in a more easy and affordable manner can be the icing on the cake. Here are 10 easy ways to give your wardrobe a new and refreshing look.
Upcycling your existing wardrobe
What is better than to start with what you already have, right? No matter how many clothes we own, whenever we open our wardrobe, we think we don't have enough to wear. So, the first thing with which you start is by upcycling your clothes. For example, one may have statement pieces in one's wardrobe like a trench coat or a blazer, and wearing that to almost any occasion might give you old, dull vibes. You can start by finding different ways to wear that. This will not only give you a fresh look but also maintain a chic look. You can try on various brooches or stickers to sew on your clothes. This is another way to make a garment look fresh as ever!
Use color theory to plan your outfits
While dressing, one should avoid wearing anything with everything. When planning out an outfit, keeping in mind a color wheel helps you to make good combinations. Colors on the opposite end of a color wheel look good together. This also avoids making a haphazard pattern while dressing up. Some quite common color combinations that often go well together are: white and black, teal and beige, pink and grey, etc. 
Own at least one pair of classics
Classic outfit pieces never go out of style. They can always provide a backup when you have nothing 'trendy' to wear. They can also be paired with different items to give a whole new look. Some really common things or so-called 'classics' that almost everyone should own are a white t-shirt or shirt, an Indian kurta, a black dress, trench coat, black or white jeans, a blazer, etc.
If you're wondering how owning a classic is going to re-vamp your 2021 wardrobe, then the answer to that is these pieces are a savior in last moment hassles. Moreover, they are timeless.
Try out various types of jeans
Contradictory to what one used to have earlier; more options are now available to choose from in terms of jeans. You can choose based on your body shape, or your preference and liking. There are now various types of jeans, for example, mom jeans, boyfriend jeans, skinny jeans, etc.
If one had to classify them into categories, they come in 3 broad ones. First is the rise of jeans: high waist, low waist, and mid-waist. The second is wash: dark or light washes. And the third is leg style: wide-legged, skinny, mom jeans, etc.
So one should try and venture into these different categories of jeans to get a new look this year.
Accessorizing properly
Accessorizing can totally make or break a look. Wearing too many accessories can give a shabby look while no accessory can dull out even the best outfits. So, the catch here is to balance out everything. Avoid heavy neckpieces when you're wearing big hoops or earrings, and vice-versa. There is no set rule in terms of using accessories; the idea is to not gather all attention in one particular accessory item by balancing everything.
Wear a watch
The sole purpose of not including watches in the previous point can clearly emphasize its importance. Owning even one classic watch, which goes with every outfit, can change the complete look. It goes with all types of clothing, be it formal dressing or casual. It makes you look chic and the outfit looks put together. It emanates a sophisticated look.
Correct footwear
Make sure you choose the correct footwear by keeping in mind the type of outfit and the occasion. If you're wearing Indian wear you can go with flats or Kolhapur chappals, for short dresses one should choose wedges, heels, for a sporty look one can go with sneakers, etc.
Don't color coordinate the whole outfit
Color coordinating every item in your outfit was a thing of the past. Recent trends have moved forward to balancing the whole look. Contrasting shades (color wheel) give an impression that an outfit is well-thought. Neutralizing it with color choices or accessory choices is a much better way to look classier.
Garment care & proper fit items
Keeping proper care of your clothes prevents color fading, getting distressed, and getting lint. If you have the best outfit but don't wash them properly or keep them in a good state that can give a really shabby look. Wash clothes as per the directions given on the inner tag of it.
Another thing is to own items that are of a good fit to your body. Oversized items are trendy but if everything in your wardrobe is oversized, it will look shabby. For example, while buying jeans you can customize the ankle length or waist fit as per your requirements. Wearing too tight or too loose clothes can give a dull appearance, so make sure you avoid that.
Mindful shopping
Keeping certain tips in mind while shopping can benefit you and your wardrobe in the long run. Don't shop just for the occasion. If there is some big and important occasion then it's fine, but always purchasing for occasions can lead to overcrowding of your wardrobe with pieces that you don't need on a daily basis.
Also, while purchasing something make sure that that particular item can go properly with at least 2 or 3 items already existing in your wardrobe. This way you can use one single piece by styling it in different ways or with different items.