THE NEW LOCKDOWN TRENDS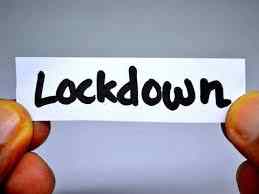 Corona! 2020 has definitely been an unprecedented year. COVID-19 had infiltrated our lives with fear and anxiety but amongst all this, we had a ray of hope in the lockdown trends that kept changing every week. From Dalgona coffee to Binod's antics to dancing on Bajre da sitta, we have done it all! The internet has kept people busy and distracted throughout this tough quarantine period. Let's go back and look at some of the craziest and weirdest lockdown trends ever!
'Rasode mein kaun tha?'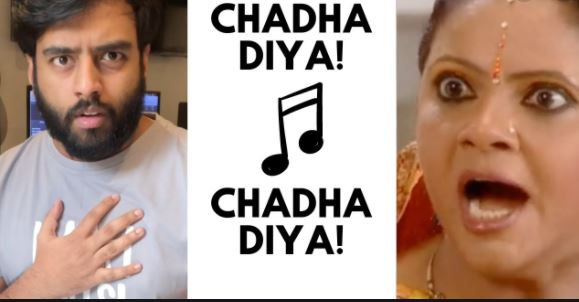 If you haven't come across this iconic dialogue, then you have definitely been living under the rock! .This one's a dialogue from the popular Indian TV serial 'Saath Nibhaana Saathiya' which was turn and twisted into a song by music producer Yashraj Mukhate, which made him an overnight sensation. The show had stopp airing years ago but as expected the song made headlines soon and people start making memes and reels of their own resulting in the whole internet being flood with such ticklish content!
Safe Hands Challenge
Safe Hands Challenge was initially promoted by the World Health Organization to educate people on the importance of washing their hands and sanitizing to keep safe and healthy. Soon after celebrities, sports stars and news channels started promoting it on various social media platforms. The COVID-19 outbreak has been a wake-up call for the world to rise and maintain their cleanliness and hygiene level which in turn will not only keep them safe but also people surrounding them every day. The challenge asked people to tag each other on Instagram, Facebook and other platforms and make a video of themselves washing their hands for 20 seconds straight on recommendation by WHO to fight the deadly virus! This one was definitely a challenge worth taking to save the whole world.
Dalgona Coffee
THE FOAMY COFFEE! Dalgona Coffee emerged out as a trend in Korea and the whole world fell for its aesthetic looks and mouth-watering taste. The recipe involv whisking coffee powder in hot water till your hands didn't get tir! Every second household in the country was seen indulging in this new trend and trying their hands at making the trendiest coffee ever. Pictures of such mouth-watering coffee could truly make everyone go weak in their knees.
'Bajre da Sitta' and 'Buss It' challenge
Who doesn't remember the 'Main tera' edits that kept coming on our feed for months and months? This time it chang a little and came as Glow ups from your puberty days on 'Bajre da Sitta' to changing clothes in a flash on the 'Buss It' challenge, the Indian social media was flood with these songs for quite a while. People were making reels, YouTube shorts and mini videos to be a part of these absurd lyrical trends which in a way turned out to be a happy distraction for the people in these tough times. Popular brands also roped in actors to take up these challenges and woo their audience with their amazing dance moves.
BINOD
The name 'BINOD' started getting used in every conversation possible. It went viral after someone commented the said name under a YouTube video. The internet which falls prey to anything and everything started using BINOD with no meaning and context at all! At some point, #BINOD was trending on number 1 on Twitter as well! People on social media can make anything go viral, right?
Baking Banana Bread
This sweet loaf of home-made bread has unofficially been declar as the favourite snack of the year. People went crazy over this new trend and every other person on Instagram proudly showcased his/her baking skills by posting a picture of the soft and sweet banana breads ready to savour!
Playing Among Us
This game is totally addictive! You just can't seem to get enough of it. Though initially develop in 2018 by the American game studio Innersloth, it was picked up by people worldwide when the pandemic struck. This multiplayer game became so popular among children, teenagers and adults that in September 2020, it had nearly 60 million daily active users around the globe. The words 'sus', 'imposters' and 'cyan' from the game soon became a part of our daily lingo!
You might have come across these trends at some point in the lockdown, whether knowingly or unknowingly! They surely made these horrifying times bearable for us. How many of these trends have you tried? Don't forget to keep a count!