The Unfading Glory oF Indian Sarees Stays Strong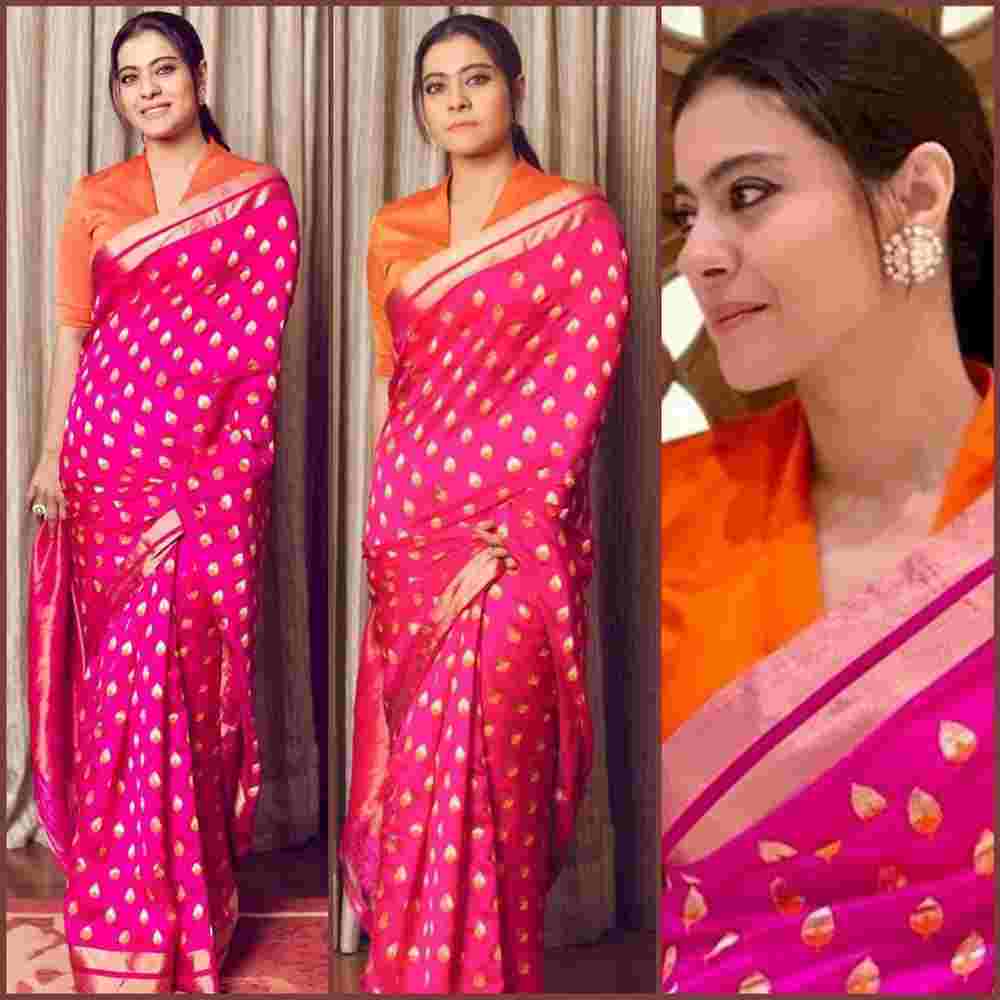 Indian fashion has been dominated by the glorious saree in various forms and designs. The weaving of sarees is a major livelihood for many weavers in this country. Artists especially dedicated to this job take hours to complete the fine thread or zari embroidery, block prints, handprints, painting or other forms of designs like bandhni. Undying passion for the beautiful Indian attire creates such splendid designs of sarees that we see in the market. There goes a lot of hard work behind it.
Indian weaves and handlooms have given birth to multifarious types of sarees making the attire quite a versatile one. Culture and tradition is reflected in the weaves of each state in India and all come together to show the unity in diversity in India. To name a few popular kinds of sarees according to the states, we must mention:
Madhubani of Bihar- This state produces unmatchable designs of Madhubani art and nowadays these are even being done of sprawling tussar sarees. Tussar is a well-known fabric produced by the weavers in Bihar.
Bengal handloom- Bengal is famous for its light taant sarees woven out of cotton threads. They are absolutely a delight to drape in hot summer days. Another specialty of Bengal is the Baluchari handloom which weaves tales from the epics through pictures made out of intricate thread work.
Paithani of Maharashtra- Maharashtra is famous for the Paithani sarees with the characteristic peacock design. Sometimes you can also get them in kaleidoscopic designs.
Kanjeevaram of South India- the splendid Kanjeevaram sarees have been gracing actress Rekha's wardrobe for ages now. Woven in Kanchipuram of Tamil Nadu, these sarees are distinguished by their rich colors and wide contrasting borders.
Cotton from Kerela- the serene white cotton weaves from Kerela complemented by the wide golden border has taken the country by charm. Such simple and sophisticated designs have flooded the market.
There are hundreds of varieties of sarees in India. The best place where you get all kinds of saree nowadays is sarees for women online. Going through the online collection will not leave you at the mercy of some salesperson. You can choose the designs yourself, go through its details and even zoom in on specific areas like the pallu. The availability of online sarees for women has been a boon for shopaholics, especially saree lovers. Nowadays designer saree have flooded the market and recently there has been a huge push in the sales of designer saree. Online collection will give you the best designer saree you can get anywhere.  Here are a few specimens to give you an idea and help you buy best designer saree online.
This light green georgette saree with a golden border is perfect for an event during the day in summer. It is light and has a cool, soothing shade. What makes it unique is the beaded section of the pallu starting near the shoulders.
This pink georgette saree stands out because of its simplicity. The soothing shade of pink is matched with the shimmer of the silver border outlined by a thin black strip. Teamed up with a round neck, sleeveless black blouse, this is a knockout creation for parties.
This half and half georgette designer saree is too bright and adorable to be missed. It exudes vivacity by its bright blue shade and yellow border. To provide a contrast the pleat section is white in color with patches of colors resembling clumsy brush strokes. This is unique and artistic.