Wear The Chic Anarkali Suit in Order To Look Like A Gorgeous Diva!!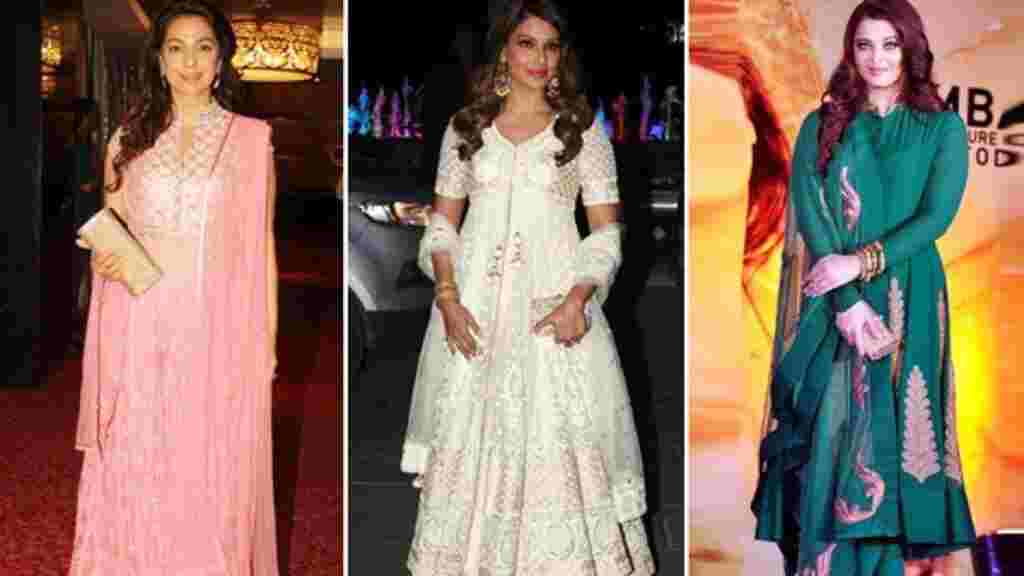 Anarkali suits are the major fashion trend as of now. Almost everyone, from the celebrities to the common people, can be seen donning the gorgeous anarkali on a party. If you want to buy designer long anarkali dress then there are some points that should be kept in mind by you. Some such points are-
Consider the neckline design of the anarkali. As the chest portion of the anarkali suits are usually fitted, it is of prime importance to take into consideration the embroidery and the neckline design of the anarkali.
Consider the length as anarkalis are available in a variety of lengths. You can get knee length, ankle length as well as floor length anarkalis. Based on your height and stature, you can always choose the one that suits you the best.
Choose colours that will flatter you. As anarkalis are regal attire, it is most likely to get heavily embroidered anarkali suits. So if you want to wear it just for a casual day out then choose a light colour. On the other hand if you want to wear it on a party or any other such occasion, choose darker colours.
This black and golden gorgeous anarkali suit is perfect for any occasion. You can wear this particular suit set to an evening out or even to a party. This net anarkali suit is semi stitched and you can stitch it according to your body measurements which further assure you of perfect fit. The entire suit is extremely light in spite of the beautiful golden patch work on it. This suit assures you a perfect look at any traditional occasions that you wish to attend. 
This particular anarkali suit lives up to its very expectation of being regal in the very sense of the word. This imperial attire is made up of bright colours such as yellow, orange, red and blue. These colours create a beautiful admixture which speaks of royalty. The georgette salwar suit is filled with golden zaari work as well as border work. The duppatta is in a stunning blue colour which heightens the colourfulness of this attire. This attire is perfect if you want to wear it to a party or a wedding function.
Another perfect anarkali suit that can be easily worn to any engagement, party or a wedding, this particular suit is very light weight and is ideal for summer wear. The most particular thing about this suit is its attractive colour combination of blue and yellow. The blue machine work is present on the top part of the anarkali which lends to its glamour quotient. The entire suit has a gorgeous feminine touch all about it.
Buy anarkali suits online in order to get your hands on some of the most elegant and exquisite anarkali collection. Buy long anarkali suits as the online stores have some of the best collection of ethnic gowns and floor length anarkalis.