Best Winter Wear for Men in UK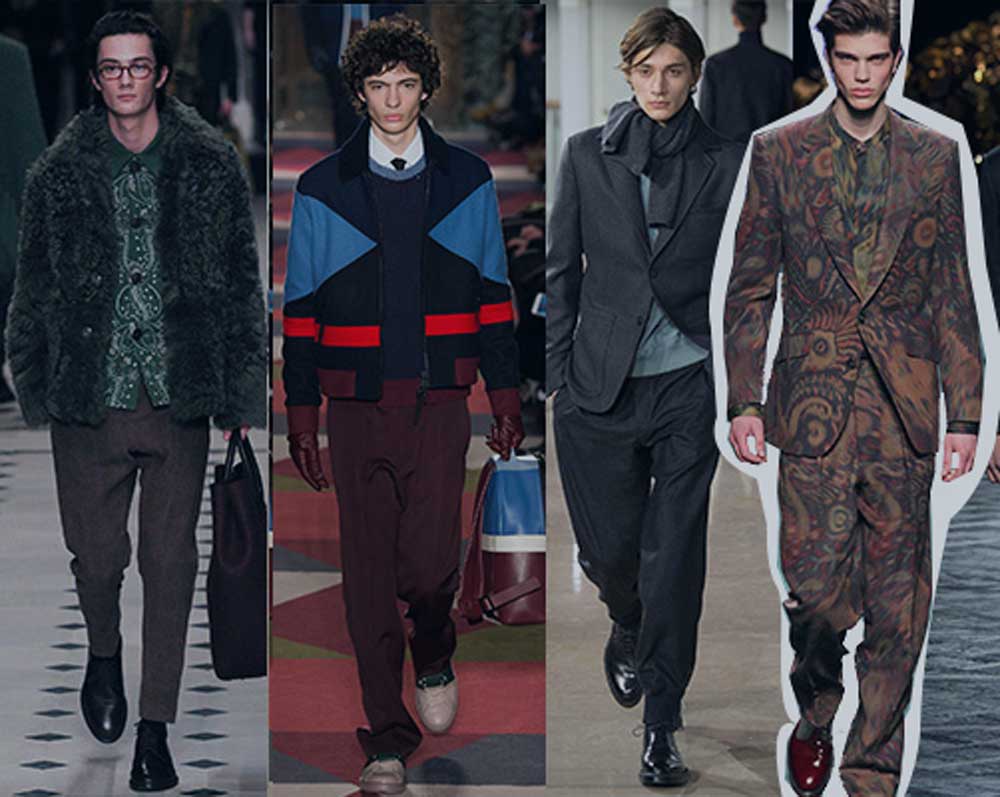 Winter is ringing your doorbell and you are in the middle of your daily chores. Now, you know better than to open the door without any defence. So here are some magnificent ideas to keep you gentlemen warm as well as outstanding in this Best Winter Men.
My brother had been whining about how he won't be able to show off his coat and other winter outfits due to online classes. He had already selected his outfit, right from the shoes to the scarf that he is going to wear on the first chance he gets to step out of the house. Unfortunately, my brother like all of us was cursed with the extended lockdown but was saved by social media. Although, this lockdown has kept all of us from having a work spirit it has not distracted us from getting ready. Be those Tiktok videos, influencers in the Instagram reels or live-work form home meetings, all of us had our chance to ransacking our cupboards for our 'kept-for-a-party' outfit.
Hence, I am here to style yourself with some warmly fashionable combinations as best winter Men wears so that you don't mess up whatever few chances you get to step out of your house.
1. Simple sweater:
Styling a simple plain or printed fitted sweater with the same colour's different shade can make you look elegantly handsome. A sweater of any type of neckline will do the job. You can even choose a cardigan to go with the same combination instead of a sweater. A slim fit pant or a simple pull-on jogger can be paired with the combination. With a pair a solid colour sneaker you are all ready to smile and wave. You will find this style comfortable on a field day or a regular college day.
2. Trendy trench:
A long, hooded trench coat with literally any type of shirt or thermal wear will give you a 'fashion magazine' look. Pairing the same with fitted-jeans and dark formal shoes will the look. It is suitable for travelling in chilly air by keeping up bundled up and warm.
3. Dashing duster:
A solid duster jacket on fitted jeans is the simplest way to handsomely stand out of crowd. A knitted or minimally printed shirt underneath can be paired with the duster jacket. A pair of Best winter Men boots and a nice knitted scarf around the neck is just the cherry on top of the outfit. Duster jackets can be suitable on regular days as well as travelling.
4 . Classy cowl:
A classy cowl with a plain shirt goes on literally any type of coat, may it be a plain coat or classic dual jacket. Matching the outfit with some plain chukkas will set you up for mid-winters, however, cool they may be. You can wear a cowl when you feel winter catching up to you. It helps in keeping your neck warm.
5. Bonny beanie:
Fashioning a beanie on a denim jacket can pave a way for your young charming college boy look. With keeping your ears warm, a beanie also lightens up your look. A denim jacket on a shirt and black jeans are all you want to wear for a casual look at a regular office day or just a stroll around the park. White sneakers are the only type of footwear I can think of to accentuate this look.
6. Lively lapels:
A lapel coat with a dark shade shirt can give you a good vintage look. When wore with ankle boots and fit jeans you can even walk for a modelling competition and no one would complain. This look can be also preferred for formal meetings.
Various other types of coats or jackets like a simple hoodie, a windcheater, a blazer, a printed or quilted jacket would go just fine with any combination above. Also, all the mentioned above combinations of outfits and accessories can be put together as well as swapped according to the suitable fashion. Styling an outfit with a hat or a winter cap can be a smart choice to keep yourself warm as well as modish. Woollen and knitted outfits or accessories in your cupboard are probably excited by now to make an appearance. They are an awesome example of comfortable fashion so do remember to include them in your outfit. Also, the other necessary winter garments like gloves can be worn with those outfits to keep your fingers from freezing. Gloves can be different types like knitted, furred, plush, etc. Wearing a thermal suit underneath your outfit is rational given the temperature expected. And, let's not forget to wear a pair of socks to keep our feet warm. So, now that you have your outfits ready with a killer smile on your face and confidence oozing out of your smouldering gaze, are you ready to welcome winter?