Aesthetic Opal Necklaces To Simply Fall In Love With!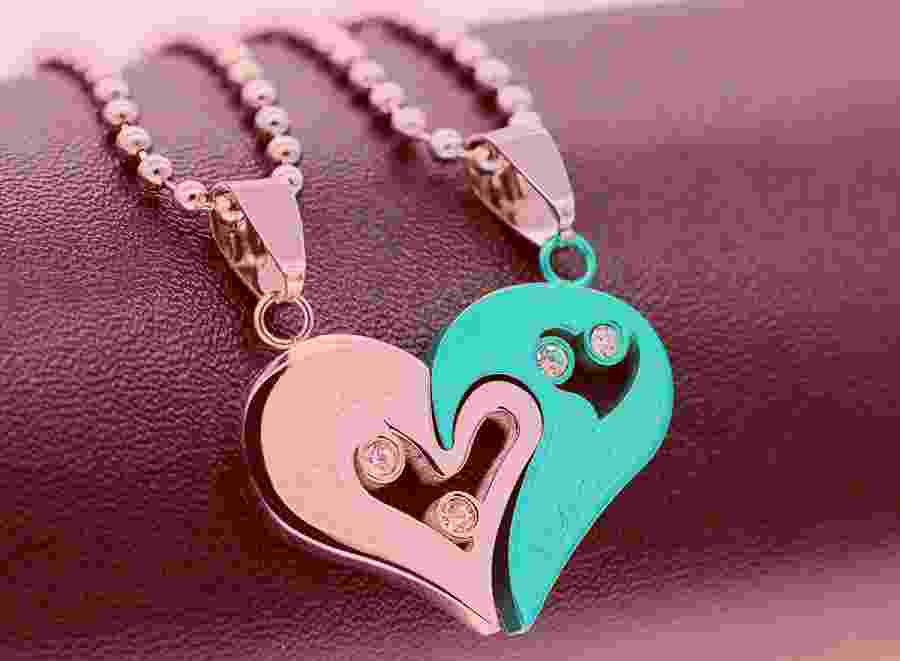 If diamonds are women's best friends, gemstones are our sisters. I mean Sapphire, Ruby, Opal, and whatnot! Opal is a hydrated amorphous form of silica that is shiny in appearance and can be found in many colours. Pure Opal is colorless but it can be found in many other colours like white, yellow, red, orange, green, blue, pink, brown, and black. Opals are famous for their 'play of colors'. They display various colours to the naked eye when viewed in lighting from different angles. The opal shines to display a colorful spectrum of various colors at a single time which attracts many jewelry lovers, and commands a high price. Opals are sold in price or weight per carat. In the middle ages, was considered a lucky stone. It was said, that the owner of an is blessed with good luck as long as he owned this gemstone.
Initially, was found in some simple jewelry designs, but now due to its increasing demand, many fashion brands have taken it upon themselves to design some best rings, necklaces, bracelets, etc. Here are some of the best Opal Necklace designs which will make you want to spend all your dollars on these beauties:
Three Stone Opal Oval Necklace:
This glamorous Three Stone Oval Necklace is a handmade beauty for $529.99. All the three oval-shaped opal stones in the necklace are original and are not beautified or lab-grown. This stunning piece by Queen of Gems on Etsy is offered with a lifetime guarantee. The necklace made up of gold is18" long. It is a 14k yellow gold chain with the main stone as Australian Opal. With an Opal size of 6mm, the beautiful necklace also fancies a little diamond placed diagonally on the head of the first Opal in the row. These blue, white, and pink shining stones are one of the best buys for a jewelry lover.
Chocolatier Nepolitian Opal:
This elegant neckpiece from the Le Vian collection of Macy's is a unique diamond and Opal necklace. Now as a part of the Le Vian collection this necklace had Chocolate diamonds and Vanilla diamonds. All set and hanging by the rose gold chain of the length 18" having a drop of 5/8" is a cable link chain with the lobster clasp closure. The opal of 3/8 ct. t.w. is accentuated with Chocolate diamonds and Vanilla diamonds of 1/20 ct. t.w each. The beautiful hooked by shining diamonds on the elegant rose gold chain is one of the unique pieces by Macy's which cost $2,300.90.
Handmade White Opal Necklace:
This is a simple handmade necklace by Facets and Fire on Etsy. White opal suspended on a wrung ring within 18K yellow gold bezel. With a length of 20", the oxidized sterling silver chain holds the opal with a spring-ring clasp. The cut and polished white displays a variety of rainbow colours shining brightly against the base of gold and silver. The pendant of this Boho hippies-style necklace is 1.25" inches tall and 0.75 inches wide. You can style this baby with funky western wear or even an aesthetic dress.
Rose Gold Stardust Opal Necklace:
This gorgeous rose gold stardust opal necklace is made up of synthetic Opals. With the shine of real gemstone, this rose gold plated sterling silver necklace by the Indie and harper is worth $98. The teardrop-shaped opals are 4mm x 6mm in the size. Paired with exquisite large cubic Zirconias of 3mm diameter, the necklace is 14" long along with an extender of 2". It is an elegant minimalistic design that will make you fall in love with it at a single glance.
Opal is the birthstone of those who are October born. But with its shine and elegance, it has charmed enough lovers to command a high price. Natural synthetic is also gaining large popularity in the fashion industry. These synthetic opals shine like natural opals and generally are made up of silica, what the natural opals are composed of. Natural or synthetic, opals have established a high place in the fashion industry. To accentuate the looks of Opal in a jewelry piece, sometimes diamonds and pearls are also used in the designs. These further make the piece price-worthy and magnificent.