Classic Designer Sarees Define Your Personality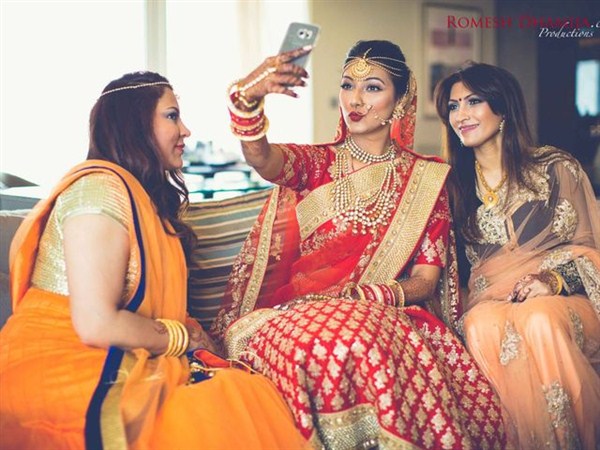 It is not only architecture that has survived the onslaught of time and existed in India for centuries, but the traditional Indian attire, that is the saree too has existed for a considerable number of centuries. Styles have changed, way of draping has changed, embroidery and fabric too have perhaps changed but what has been retained is the essence of the elegance that a saree bestows a woman with. It would be a grave offence to see the saree just as clothing. No doubt it is a piece of clothing but the significance of a saree is not just limited to it. It is a platform, a canvas for art. Yards of cloth has served as a platform for intricate zari and thread embroidery of typical Benarasi sarees of Uttar Pradesh, tussar in Bihar has always been the canvas for the fine Madhubani art of talented artists. Kalamkari designs have been the forte of many skilled rural artists in India. Thus the saree is no less than a work of art, a passion and a major source of livelihood to many people.
The tradition of saree designing has lived on and currently a whole range of fashion designers are busy inventing newer and more creative designs. The fashion industry is flourishing by leaps and bounds and best designer sarees have even been acknowledged internationally. Celebs represent India these days in sprawling six yards of designs of sheer art and passion in international events instead of Western garments. Fortunately, such marvelous and heartwarming designs of sarees are available for the general public at affordable prices too. Due to the availability of online sarees for women, various designer items and branded stuff is now available with more ease and convenience. Here are a few specimens picked up to help you buy best designer sarees online.
A designer saree for women need not be dazzling and all done up with sequins and stone work. It can be as simple and as appealing as this blue georgette saree. Summer calls for soothing shades and this turquoise blue shade is marvelously pleasing to look at. The lower portion of the pleats has a darker shade of blue and the gold and orange border provides a bright contrast to add some spunk to the style. Paired up with a gorgeous velvet blue blouse, you are summer ready.
If the former design was simple this one is gorgeous and ornate in true sense of the terms. Created in half and half style, the upper section of the saree is a rich shade of Prussian blue with a dazzling zari border and sparse butta and zari embroidery all over. It is remarkably brilliant. The lower section is a subtle cream shade in net fabric with a wide zari border. Pair it up with a tussar blouse with regal neck embroidery for a completely queen-like look.
The third specimen is a combination of ornate and simplicity. Black and white is a classic combination and it is once again reiterated by this stunningly elegant Bollywood style saree. This too is styled in a half and half pattern with the pallu section in black and occasional butta work. The pleats section has white machine work, resembling the elegance of white laces. Style yourself up with a bouffant for a perfect retro look and stun people around you.