Designer Sarees To Bring Out The Fashionista In You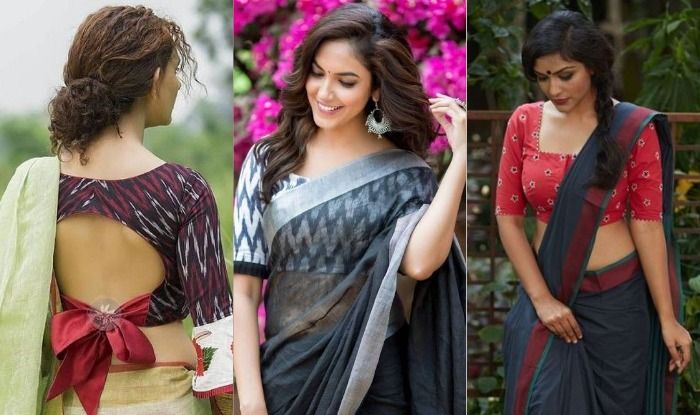 Saree is an Indian woman's go-to dress for every occasion. Everyone owns at least one saree, but to stand out you need to create a signature style of your own to show the most hip, sassy but classy taste of fashion in you. Saree is something that will never go out of fashion. It gives a woman a beautiful silhouette, accentuating her figure. It brings out a kind of elegance that is not affected by the age, colour, height or figure of the person. Clad in a designer saree, you can be the most glamorous woman in the room.
Buy Best Designer sarees online from indiarush.com. This is the most fashion up-to-date online shopping site to look for online sarees for women with the most reasonable prices. There are thousands of six-yards to look for before you make a choice on which one would fit your striking personality. Sarees are worn by every Indian woman, whether it is to attend an important official meeting or any party. The designers are always recommending this particular attire because it flatters everyone, exemplifying elegance and grace.
The following three are examples of the latest designer sarees that are trending these days and taking the fashion world by storm.
This particular saree is spectacular. The cream colour net saree with a striking border of black is an eye catcher. The black raw silk woven blouse with full sleeves against the cream net saree creates a beautiful mirage of a picture perfect model walking down a fashion ramp. The outstanding golden work on the bottom of the saree makes this particular saree very enticing. You will just look like a Bollywood diva in this saree which is very classy for any occasion.
This 5.5 metres party wear saree of velvet against the dupion blouse gives a unique royal look to you. The saree is half and half pattern where one half has classic pink combined with the grey on the other end. The broad intricate embroidery work on the borders is breath-taking. This particular saree, when draped to perfection, will accentuate your figure as well as your persona. The blouse is black with the heavy embroidery work on the chest makes the jewelleries on others look less glamorous. The classy look that the three quarter blouse gives makes your figure ramp-ready with just a pair of dazzlers.
This particular georgette half saree is to die for. The combination of pink, blue and green is so captivating that you will definitely be the main attraction of the crowd you move in. This most revolutionary replica of the classic half saree of the South Indian attire is simply prepossessing. The border embroidery is just work of art. The green border on the bottom along with pink accents of zari is what makes the saree one of its kind.
The best designer sarees are the most perfect attire of any occasion- be it a formal meeting or a casual dinner date. One can very easily purchase sarees for women online from indiarush.com. This unique website for Indian designer wear, here each item is equally graceful on its own terms. Designer sarees can make you a style icon just by draping one the six yards artistically. Every woman has a her own sense of style and you can make your choice easily from the online saree shops.