Drape Saree With Elegance And Look A Class Apart!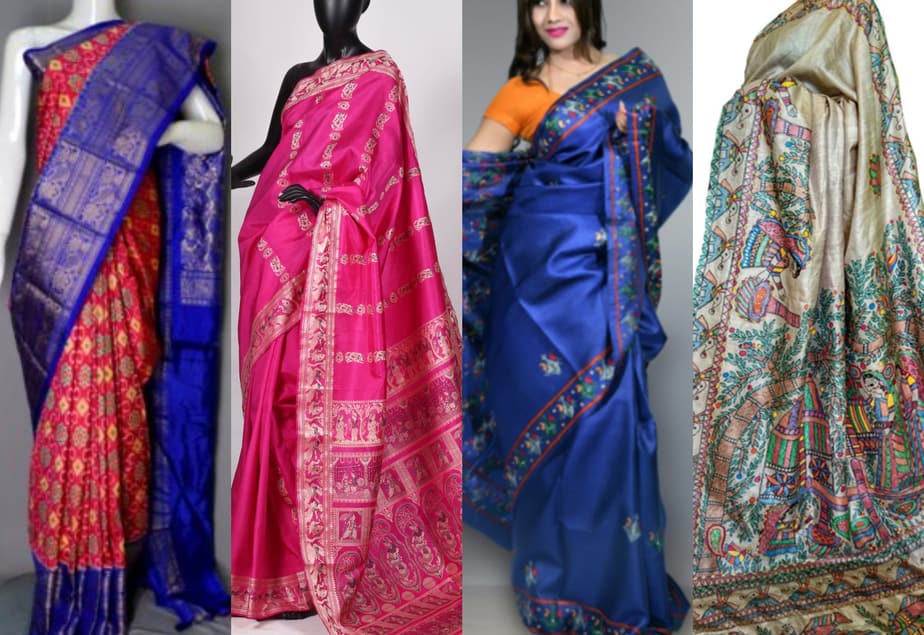 If there is apparel that speaks of pure grace and elegance it is the saree. Draping the body in the most subtle manner by accentuating the body curves, Sarees ooze out an oomph factor which is simply amazing. Sarees are available in different kinds of designs and patterns. They range from simple chic patterns to sophisticated designer ones. Designer saree for women are ideal to be worn on festivities and other occasions that require a glamorous yet elegant appeal.
While buying online sarees for women there are certain things to keep in mind. The fabric of the saree is the prime thing. While buying the best Designer sarees online gives special emphasis on the fabric. A plethora of options is available such as georgette, satin, crepe, organza, velvet, and chiffon. The next thing to look for is the design pattern. Chikankari work, brocade, zari, applique, patchwork, or plain simple prints are some of the options. The design of the border and the body counts a lot. Also, look for different color combinations that enhance the work and the embroidery patterns to the hilt. Keeping all these factors in mind can help one to select a saree as per one's choice and desire.
However, no best designer sarees can enhance your look if you are unaware of the draping style as per your body demands. Here are some tips to help select the right saree design pattern to give your look an exemplified appeal:
Height adds a bonus point while draping oneself in sarees. Sarees look glam on tall girls. Sarees with vibrant and chic colors should be selected which have bold and large prints as these tend to divert the attention from the length of the women. Simple sarees with heavily embroidered borders can also do the magic. As for the patterns, almost anything looks good on tall women. Lacy and netted pattern, in particular, gives a gorgeous appeal to their figure.
For short heightened women, always select a saree that is light in color and has prints that are vertical in nature. Simple sarees with very thin borders are also a good option. The idea is to create an apparition of height so that the entire appeal can be highlighted. Avoid heavy borders and horizontal or bold prints since they add to the horizontal dimension.
Sarees for heavy and plump women
Sarees in chiffon, satin, and georgette that are bodice hugging are ideal for such a body type. Select dark hues since they tend to slimmer down the overall dimension. An essential point to look for is to have a saree with a border since borderless sarees will make you look even bulkier.
Sarees for thin, skinny, or petite figure
A thin framework of women can opt for sarees which are adorned with heavy embellishments, embroideries, and work patterns that add in a dimension to their body type. Fabric such as brocade and silk is an ideal choice. Light shades can be selected and avoid darker shades since they tend to make you look slimmer.